Apartment-Friendly Workout to Stay Fit Without the Gym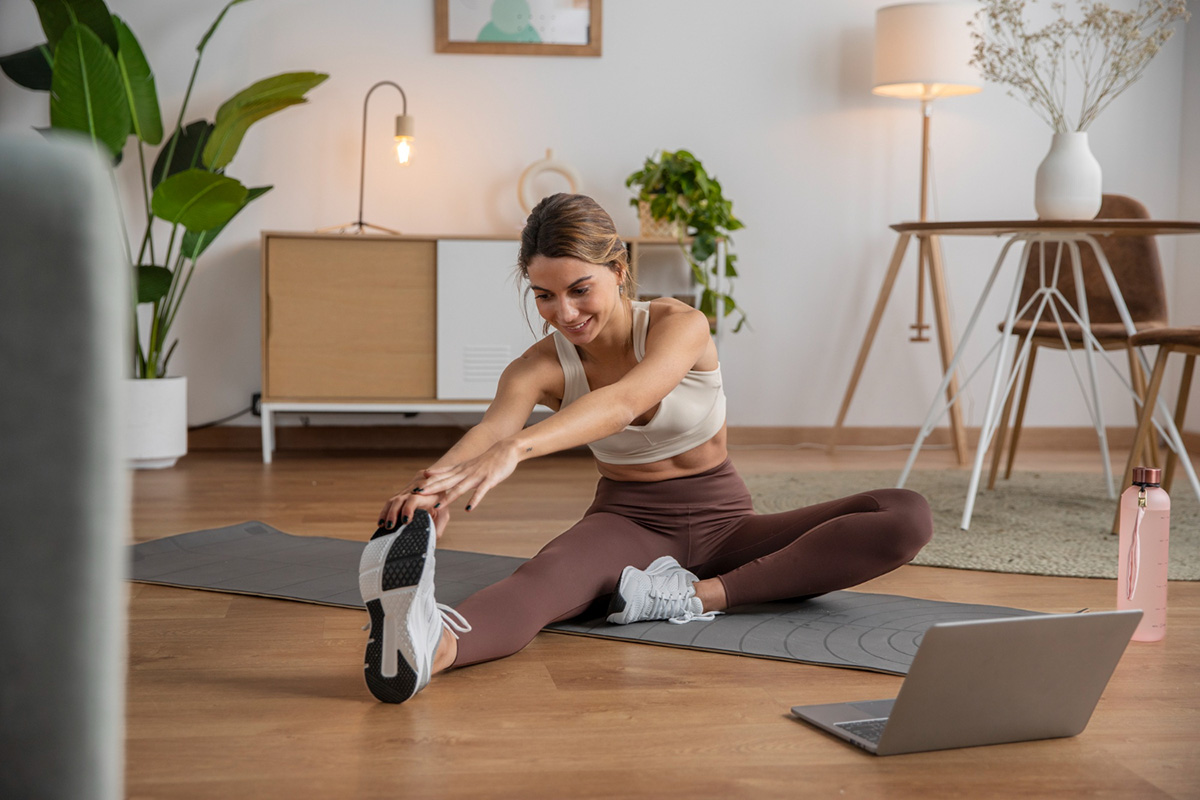 Are you someone who struggles to find motivation to go to the gym? Maybe you live in an apartment complex and don't have access to the equipment you need to reach your fitness goals. Don't give up just yet! There are plenty of ways to stay active and get a good workout in without leaving the comfort of your own apartment. In this blog, we'll explore some apartment-friendly workout methods that will help you stay in shape and achieve your health and fitness goals.
1. Bodyweight Exercises
Some of the best exercises you can do require nothing more than your own bodyweight. Push-ups, squats, lunges, and planks are all great examples of bodyweight exercises that can be done in the comfort of your own home. You can also add variations to these exercises to keep your workouts challenging. For example, try combining push-ups and lunges to create a full-body workout routine. Bodyweight exercises are a great way to tone your muscles and improve your overall strength.
2. Yoga
Yoga is a workout that can be done anywhere, including your apartment. All you need is a yoga mat and a quiet space to practice. Yoga combines strength, flexibility, and balance to give you a full-body workout. There are plenty of yoga routines available online that you can follow along with. Yoga also helps to improve your mental health, reduce stress, and increase your overall well-being.
3. Resistance Bands
Resistance bands are a great piece of equipment that can be used for apartment-friendly workouts. They come in different strengths and can be used to target different muscle groups. You can do bicep curls, tricep extensions, and even simulate a rowing motion with resistance bands. Resistance bands give you a low-impact workout that is easy on your joints and can still help you achieve your fitness goals.
4. Cardio
If you can't leave your apartment to go for a run, you can still get in a good cardio workout. There are plenty of cardio exercises that you can do in a confined space. For example, jumping jacks, high knees, and mountain climbers are all great ways to get your heart rate up and burn calories. You can also invest in compact cardio equipment like a jump rope or mini stepper to add variety to your workouts.
5. Dance
Dancing is a fun and effective way to get in a cardio workout while also having fun. You can find dance workout routines online that will get your heart rate up and challenge your coordination. Dancing is a low-impact activity that will still get you sweating and burning calories. You can even invite a friend over and make it a fun group activity.
Conclusion
Staying fit and healthy doesn't have to mean going to the gym. There are plenty of apartment-friendly workout methods that will help you stay in shape and achieve your fitness goals. Bodyweight exercises, yoga, resistance bands, cardio, and dance are all great options to add variety to your workouts. Find what works best for you and make it part of your daily routine. Remember, even small steps towards a healthier lifestyle can lead to big results! If you are looking for apartments in Wilson, NC, contact Oasis at Heritage today to schedule a personal tour and see our fitness center that includes some of these apartment-friendly work-out methods.