Budget-Friendly Living Room Updates for Your Rental Apartment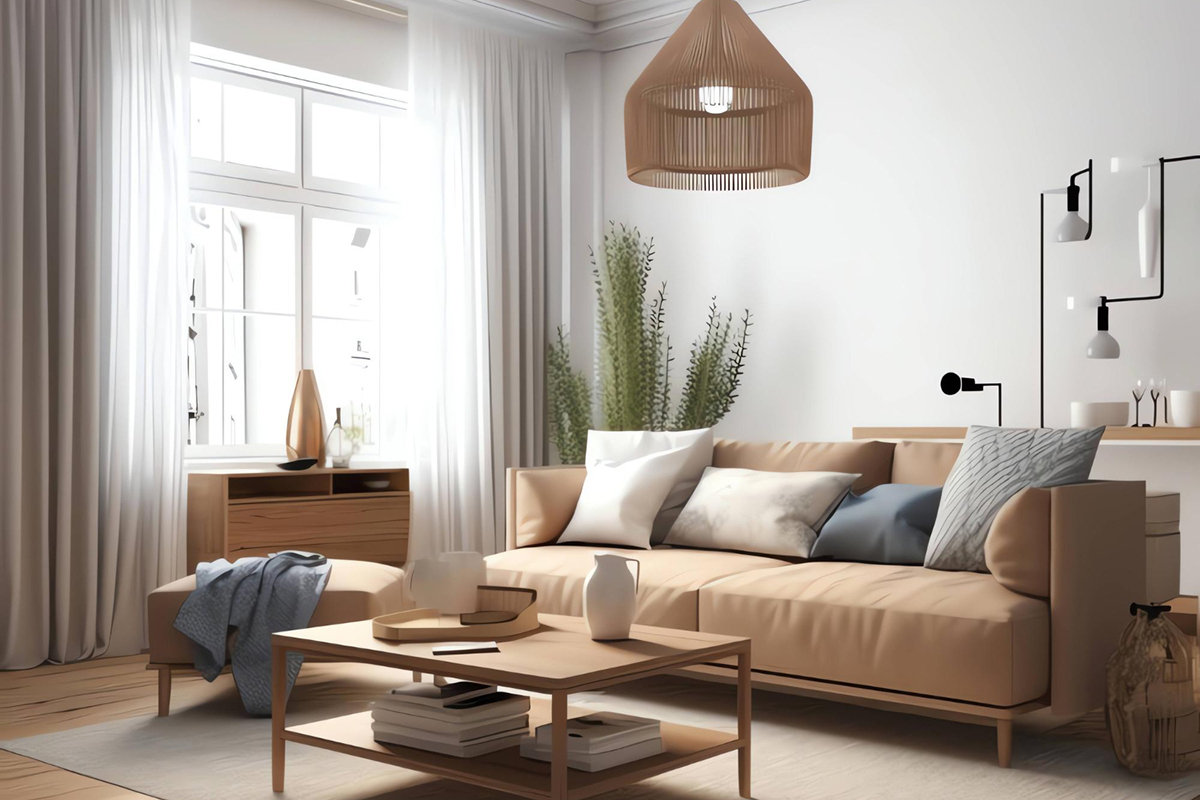 Living in a rental apartment has its advantages, but decorating it can be a bit of a challenge, especially when you're on a tight budget. If you're looking for ways to give your living room a quick and affordable update, you're in the right place! In this blog post, we'll share some creative ideas that will help breathe new life into your rental apartment's living room without breaking the bank.

1. Add Some Color
The easiest and most affordable way to update your rental apartment's living room is to add some color to the walls. A fresh coat of paint can work wonders to brighten up a room and make it feel more inviting. If you're not allowed to paint the walls, consider adding some colorful art prints or removable wallpaper to create an accent wall. Alternatively, you can also add some colorful throw pillows, rugs, or curtains to add some pops of color to the room.
2. Update Your Lighting
Lighting can play a significant role in transforming your living room's ambiance. Consider investing in some high-quality, energy-efficient light bulbs that mimic natural light, which will make your space feel more welcoming and cozy. You can also add some affordable accent lighting, such as floor lamps, table lamps, or string lights. These touches can provide light where it's needed most, while also creating a warm and inviting atmosphere in your living room.
3. DIY Your Furniture Makeover
Furniture is one of the most expensive items to purchase for your living room. However, you can use some DIY techniques to enhance your existing pieces. Consider adding a fresh coat of paint to your coffee table, side tables, or TV stand; it will instantly make them look new again. You can also invest in some affordable slipcovers or repair the sofa and chairs yourself to save money. Bring out your inner creativity and create something unique, stylish, and functional.
4. Accessorize with Plants
Plants are an excellent way to add natural style and warmth to your rental apartment's living room. There are many types of low-light, easy-to-care-for indoor plants that you can incorporate into your living space. Place plants on shelves, consoles, and other surfaces to create a lush and inviting effect. You can also use planters of different sizes and styles to add an artistic touch.
5. Display Your Favorite Items
Take some time to declutter your living room, and then display some of your favorite items in a decorative manner. This could be family pictures, travel souvenirs, or antique knick-knacks. Use a decorative tray or bookshelf to showcase your items and keep them organized in your living space. This technique will give your living room a stylish and personal touch that is uniquely yours.
Conclusion
There are many ways to update your rental apartment's living room without breaking the bank. With a bit of creativity, you can make your living space feel more inviting, warm, and stylish. Consider incorporating some of these affordable updates into your living room decor, and impress your guests and yourself with the results. Remember, your living space is an extension of yourself, so personalize it in a way that reflects your personality, lifestyle, and budget. If you are looking for apartments for rent in Wilson, NC, contact The Oasis at Heritage today to schedule a personal tour.