Choosing the Perfect Apartment Floor Plan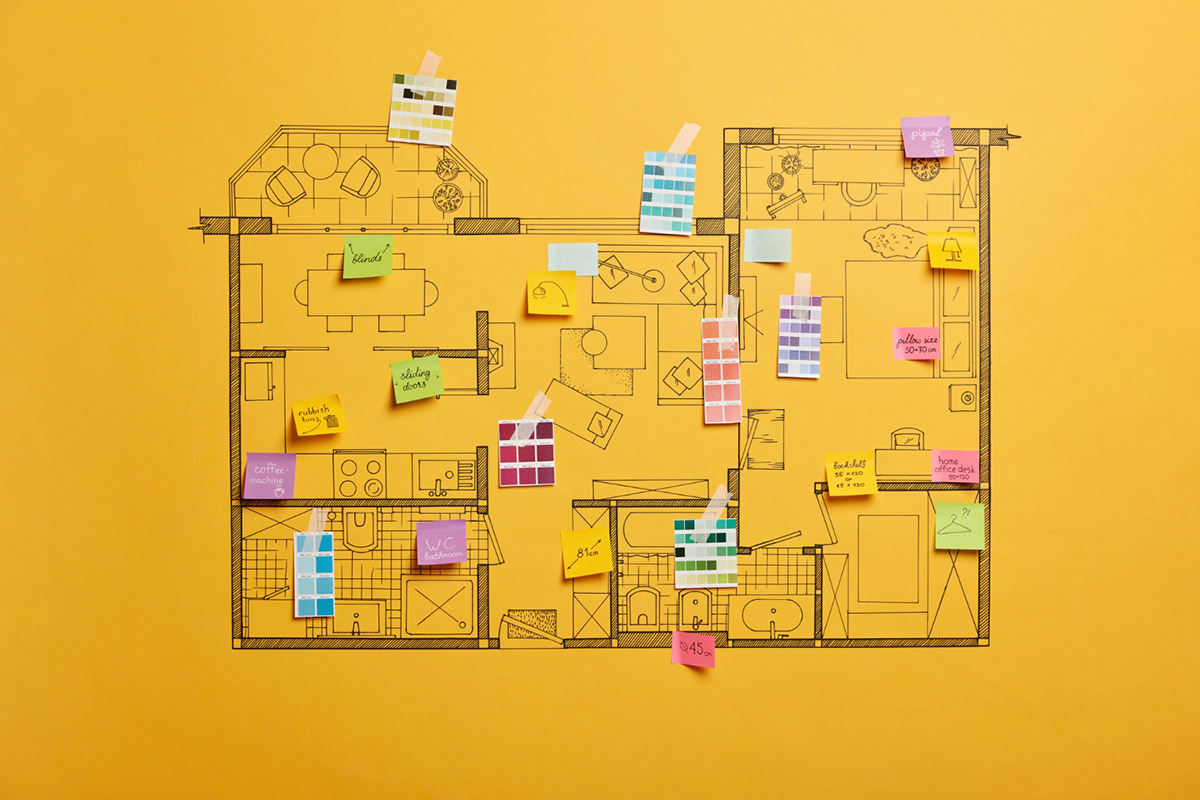 Searching for an apartment can be a daunting task, especially when it comes to choosing the perfect floor plan. With so many options available, it can be overwhelming to narrow down your choices and find the best fit for your lifestyle. However, a little bit of planning and research can go a long way in ensuring that you choose an apartment that meets all your needs. In this blog post, we will guide you through a step-by-step approach to help you choose the perfect floor plan for your next home.
1. Assess Your Needs
The first step in choosing the perfect apartment floor plan is assessing your needs. Consider what's important to you, such as the number of bedrooms and bathrooms, square footage, and amenities like a pool or gym. Additionally, think about your lifestyle. Do you need a home office or a space to work out? Do you enjoy entertaining guests? Your answers to these questions will guide you in selecting a floor plan that best suits your life and style.
2. Think About Your Budget
Your budget is a crucial factor in determining which apartment floor plan to choose. Establish a realistic budget and look for apartments that fit within that range. Keep in mind that your budget should include more than just rent; you should also consider things like utility costs, parking fees, and potential maintenance expenses. Make it a priority to find an apartment that won't put a strain on your wallet.
3. Consider Location
The location of your apartment is just as important as the floor plan. Look for an area that's close to your workplace, shopping, dining, and entertainment options that match your interests. If you value peace and quiet, then a quieter residential area may be more suitable for you. On the other hand, if you enjoy being in the center of the action, a bustling downtown location may be ideal. Be sure to weigh the pros and cons of each location and select a neighborhood that meets your needs.
4. Get a Feel for the Space
Pictures of an apartment can only do so much when it comes to choosing a floor plan. To really get a feel for the space, schedule a tour of the apartment and pay close attention to the layout. Use your measurements and floor plan sketches to visualize your furniture and make sure everything will fit comfortably. Don't be afraid to ask questions or bring a friend or family member along to get a second opinion.
5. Consider Future Needs
Before you sign a lease for a specific apartment floor plan, think about your future needs. You may be happy with a studio apartment now, but will it still be suitable if you decide to start a family in a year or two? Conversely, the spacious three-bedroom apartment you're eyeing might be more than what you need down the road. It's important to consider what changes or life events may arise during your lease, and whether your chosen floor plan can accommodate them.
Conclusion
In conclusion, choosing the perfect apartment floor plan takes time and careful consideration. Assessing your needs, establishing a budget, considering the location, getting a feel for the space, and thinking about future needs are all important steps to take when selecting an apartment floor plan. Take advantage of all the resources available to you, such as online apartment finder sites and in-person tours, to help guide you in making a well-informed decision. At Oasis at Heritage, we provide a variety of floor plans to choose from, and our friendly leasing team is always available to help you find the perfect apartment. If you're looking for apartments in Fort Myers, FL, contact us today to schedule your personal tour!