Easy DIY Apartment Decorations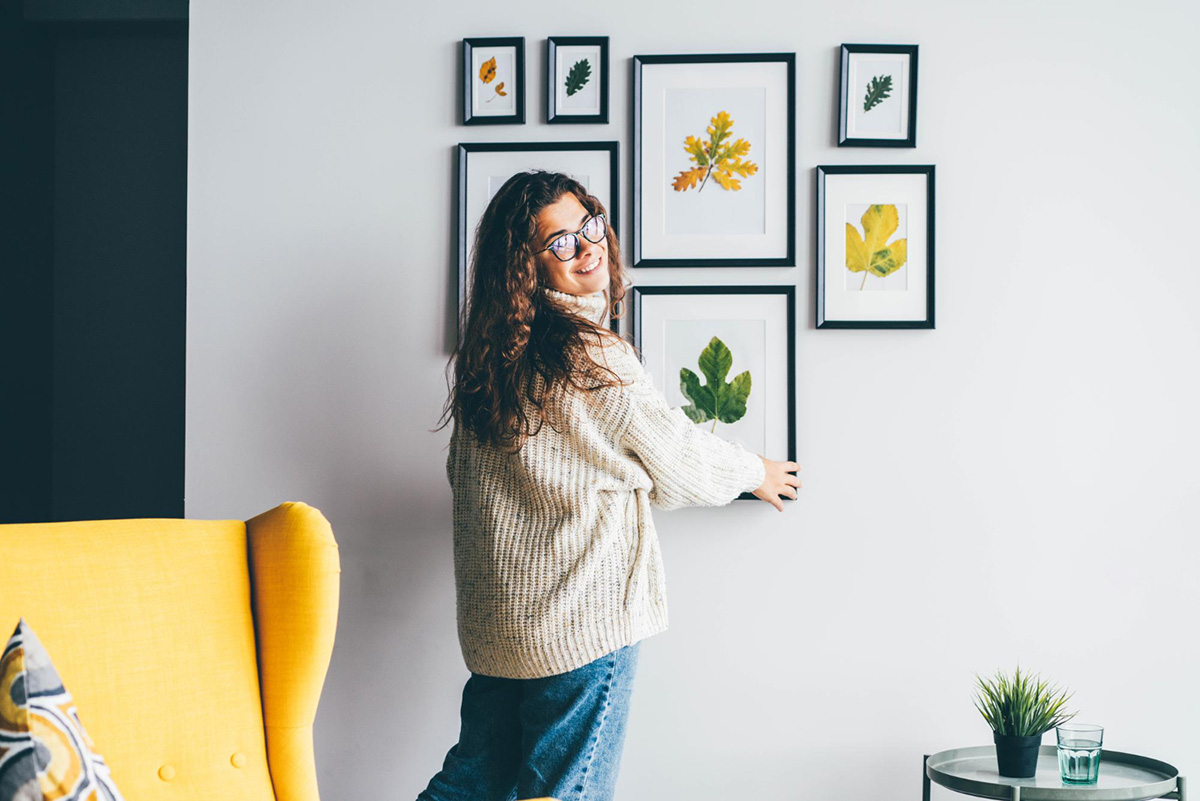 Decorating an apartment can be a real challenge. With limited space, you have to find ways to make it feel like your own without overwhelming the space. But don't worry! With the right inspiration and a little creativity, you can create a space you'll love without breaking the bank. In this blog post, we will be sharing some easy DIY apartment decorations that will not only save you money but also add personality and style to your space.
1. Gallery Wall
One of the easiest ways to decorate your apartment is by creating a gallery wall. Choose a wall in your space, gather up some frames and art pieces, and create a masterpiece that showcases your personality. You can mix and match frames of different sizes and colors to create visual interest. To keep it cohesive, try to stick to a specific color palette or theme.
2. Planters
Bringing plants to your apartment can add a touch of nature and make your space feel fresh and alive. You don't have to go all out and create an indoor jungle. Instead, choose a few easy-care plants and display them in unique planters. You can find affordable planters at thrift stores or create your own using found objects such as mason jars or tin cans.
3. Wall Art
Bare walls can make your apartment feel dull and boring. Adding some wall art can help bring your space to life. You can easily create your own wall art using materials like paint, canvas, and stencils. Alternatively, you can shop around for affordable prints or posters that suit your style.
4. Hanging Lights
Lighting can make or break a space. If your apartment has limited natural light or harsh overhead lighting, try adding some hanging lights. You can find string lights that come in various shapes and sizes that can help create a cozy and inviting atmosphere. You can also try adding pendant lights, which come in many styles and colors and can add another layer of light and style to your space.
5. DIY Shelving
Storage can be a major concern in small apartments. Adding some DIY shelving can not only provide you with more space to store things but also help decorate your apartment. You can find affordable shelving materials at your local hardware store and create your own personalized shelving. You can add decorations or display your favorite items on it to make it look unique and special.
Conclusion
Decorating your apartment doesn't have to be stressful or expensive. With a little bit of creativity, you can create a space that you'll love spending time in. The above DIY ideas are easy and affordable ways to add personality and style to your apartment. So, don't be afraid to try new things and have fun with your decorating. Happy decorating! If you're looking for apartments for rent in Wilson, NC, contact Oasis at Heritage today to schedule a personal tour.