Essential Things for Your First Apartment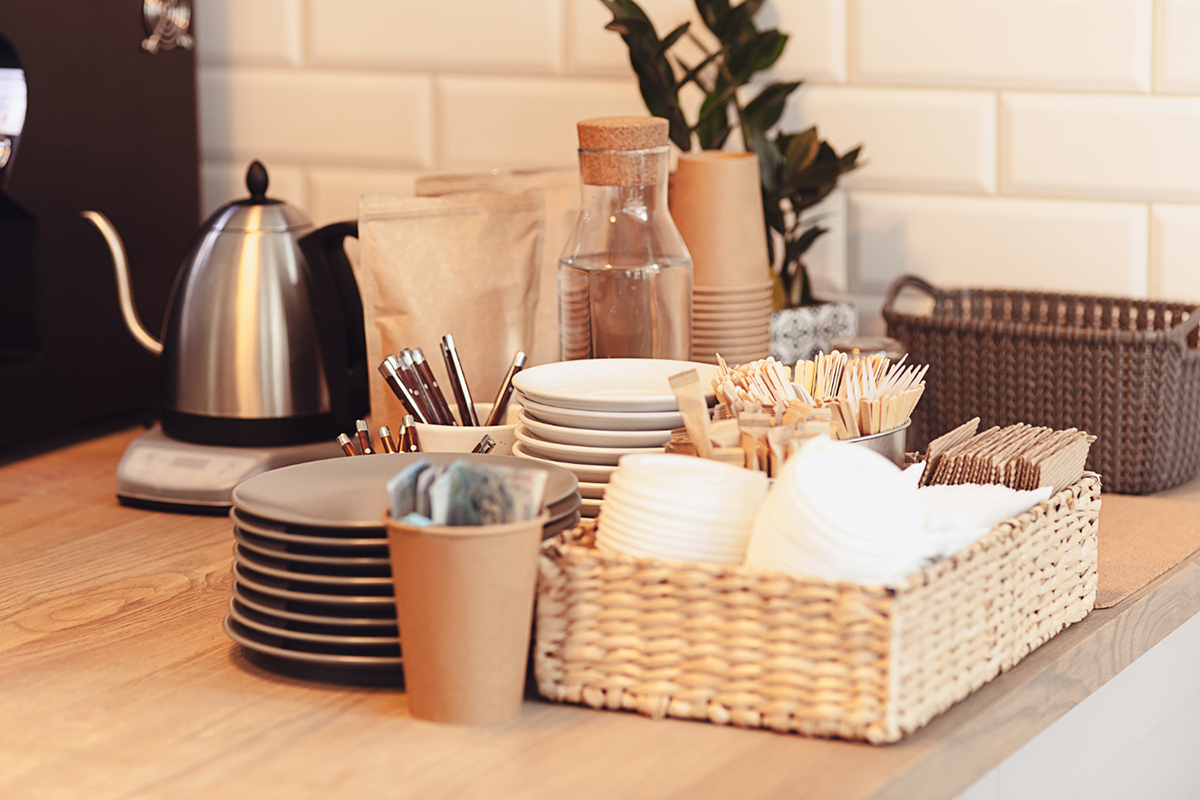 Congratulations, you've finally found your first dream apartment! The first apartment is always a big milestone in anyone's life. Living away from your parents or college dorms now, means you have to start thinking about the essentials that make for a proper and comfortable life in your new apartment. Stating that, it's also important to keep an eye on your budget while shopping for all of these necessities. Don't worry, we've got you covered! In this blog post, we will explore the essential things that you will require in your first apartment and what to consider when buying and investing in them.

1. Furniture
Investing in furniture is an essential requirement for your first apartment. Before buying any furniture, think about the area restrictions and the measurements of the apartment. This will give you a better idea of the furniture you would need for a comfortable stay. One thing you would not want to miss is a good quality mattress. Invest in a nice bed and a good mattress to get some decent sleep. A comfortable sofa is also an important item since it's a spot where you'll spend your leisure time.
2. Kitchen Essentials
The kitchen is where homeowners spend a lot of time. Before going for any kitchenware, think about the things you will use daily. Ensure you have a frying pan, cooking pan, and a set of pots for starters. Don't forget a set of utensils, plates, glasses. And also some small appliances such as a microwave, toaster, or coffee maker. You can even find affordable kitchen sets at your local stores.
3. Bathroom Need
If you are sharing your apartment with someone, make sure you have a definite shower schedule as this will save you from any awkward situations. In the meantime, there are things you should have in your bathroom. A good set of towels is a great purchase for your bathroom. If you have space, consider getting a bath rug.
4. Cleaning Supplies
It's never too early to invest in cleaning supplies. You don't want to say goodbye to your first apartment in a mess. Essential cleaning supply items include a mop, a broom, and a dustpan. You'll also need some cleaning solutions such as dish soap, all-purpose cleaner, and a toilet cleaner. Stock up on these before you move in.
5. Lighting
It's important to invest in proper lighting for your first apartment. The right lighting can improve your home's ambiance. Floor lamps or table lamps are a great choice for smaller apartments since they can brighten up the room, improve the mood, and take up less space than a ceiling light. It's also cost-efficient as they won't skyrocket your electric bill.
Conclusion
In summary, these are some of the essential things you need in your first apartment. Furniture, Kitchen essentials, bathroom necessities, cleaning supplies, and lighting will come in handy when starting your new journey. Also, remember to keep in mind the budget before buying anything. It's okay to look for affordable items with good quality; this will make your journey comfortable and enjoyable. If you're looking for apartments for rent in Wilson, NC, contact Oasis at Heritage today to schedule a personal tour. Our knowledgeable staff are always on standby to guide you through the leasing process.