How to Create the Perfect Apartment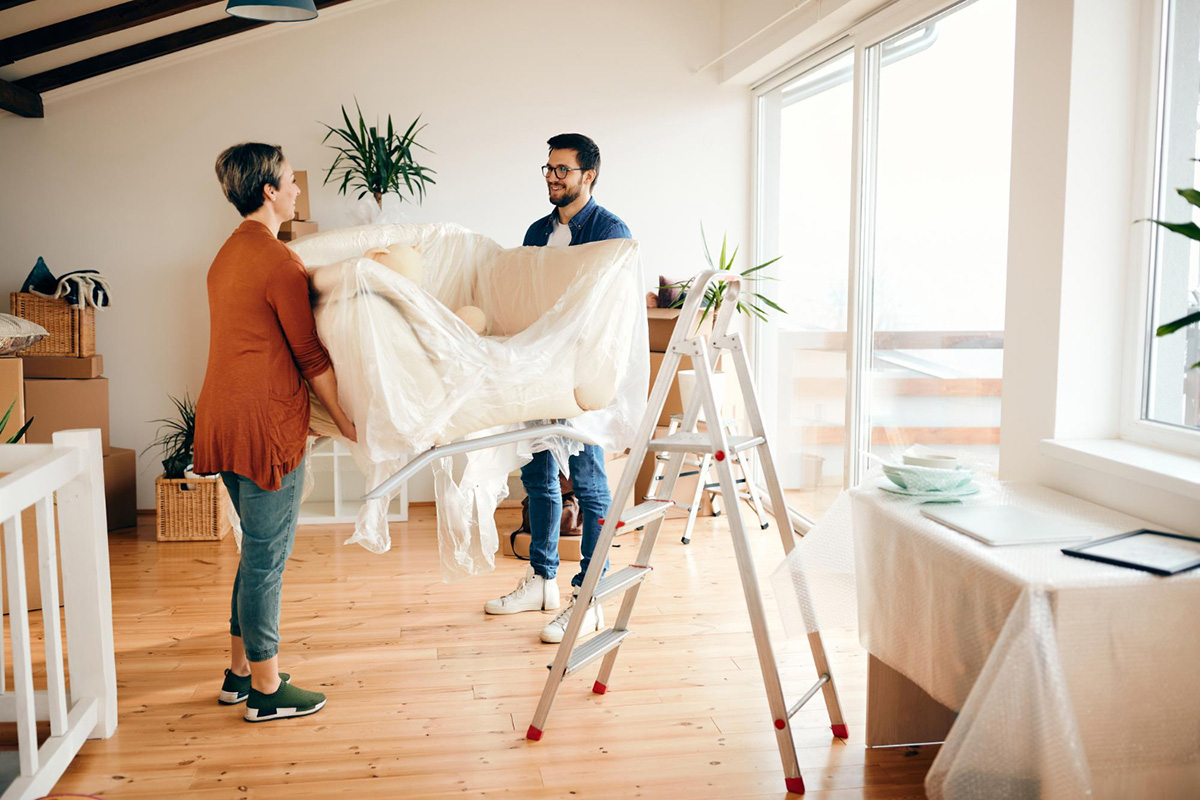 Living in an apartment is becoming increasingly popular among young professionals, students, and families. However, with limited space, it can be challenging to create a comfortable and stylish living space. Good news! You don't need an interior design degree to create a cozy and welcoming apartment. In this blog post, we'll share some simple and affordable tips on how to accomplish just that. Keep reading to learn more.
1. Start by Decluttering
When it comes to creating the perfect apartment, less is more. Begin by eliminating unnecessary items and clutter. A clean and organized space will make your apartment look and feel more spacious. Consider donating or selling furniture that you don't need, use, or love. Invest in storage solutions such as shelves, baskets, and organizers to maximize space.
2. Choose the Right Color Scheme
The color of your apartment is critical in establishing the overall mood and feel of your space. Choosing a color s that complements your style will help create an atmosphere of relaxation and comfort. Consider using soft neutral colors, such as beige, white, or gray, to open up the space and make the room feel brighter. Bold accent colors can be added through accessories such as throws, pillows, and curtains.
3. Add Soft Lighting
Lighting is an essential factor in creating the perfect apartment. The right lighting can enhance the mood of your apartment and create a relaxing environment. Consider using different types of light sources, such as table lamps and floor lamps, to provide ambient and task lighting. Installing dimmer switches can also allow for total control of the mood and vibe in your apartment.
4. Utilize Wall Art and Accessories
Accessorizing your apartment is the perfect way to add personality and style. Unique works of art, sculptures, and decorations help transform your apartment into a visual masterpiece. Consider choosing pieces that complement your existing color scheme and style. If you're unsure where to begin, grab some inspiration from social media platforms such as Instagram, Houzz, and Pinterest.
5. Invest in Comfortable and Stylish Furniture
Furniture is the primary focal point in any living room. Invest in comfortable and stylish furniture that can withstand daily use. Consider the size, functionality, and style to ensure that the pieces you choose fit your needs and style. Minimalist and multifunctional furniture pieces, such as a sofa bed or storage ottoman, can help maximize space.
Conclusion
Creating the perfect apartment doesn't have to be a daunting task. By decluttering, choosing the right color scheme, adding soft lighting, utilizing wall art and accessories, and investing in comfortable and stylish furniture, you can create a homey and comfortable living space that you'll enjoy coming back to every day. Remember, your apartment should be a reflection of your style and personality. We hope these tips have been helpful in your journey to a better apartment living experience. If you're looking for apartments for rent in Wilson, NC, contact Oasis at Heritage today to schedule a personal tour.