How to Make Your Apartment into a Home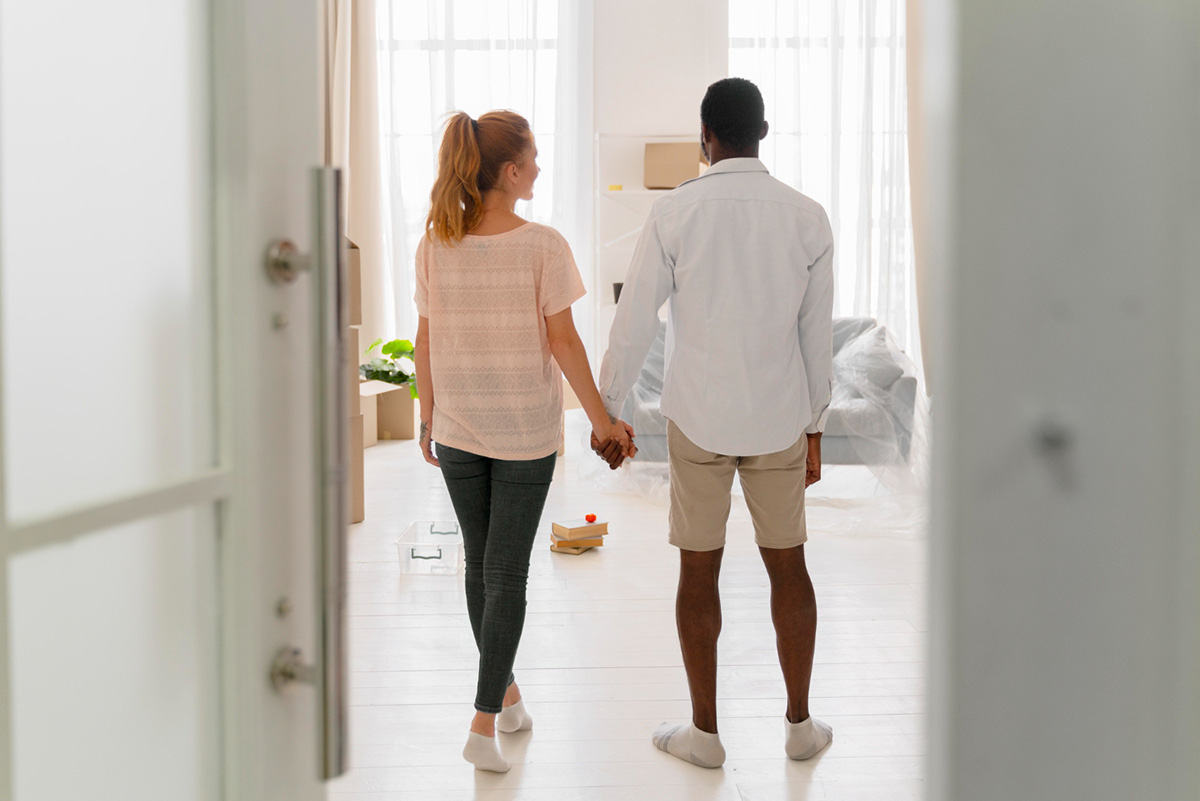 Are you tired of living in a bland, undecorated apartment? Do you want to make your rental feel like home without breaking the bank? The good news is that it's possible to create a cozy, personalized living space, even in an apartment. Whether you're a college student, young professional, or simply on a tight budget, there are plenty of tips and tricks that can help you transform your rented space. In this blog post, we'll share some of the most effective ways to make your apartment feel homey and inviting, no matter how small or modest your living arrangements are.
1. Use Color and Pattern
One of the simplest ways to add personality to your apartment is by incorporating color and pattern into your decor. Whether you're painting an accent wall, hanging patterned curtains, or adding colorful throw pillows, choosing vibrant hues and bold prints can make a big impact in a small space. Don't be afraid to mix and match patterns and textures, either - a tall potted plant or a funky lamp can add visual interest and depth to your decor.
2. Get Creative with Storage
In a small apartment, storage can be a challenge. However, there are plenty of clever storage solutions that can help you make the most of your space. Consider investing in stacking shelves or under-the-bed storage containers to maximize vertical space. Use a multi-functional Ottoman to serve as storage and extra seating as well. You can also hang floating shelves to display collections or store kitchen supplies. Getting creative with storage not only keeps your apartment organized but also adds charm and interest to your living space.
3. Personalize Your Space
Your apartment should reflect your unique personality and interests. Hang up some art, photographs of loved ones, and sentimental decor items like a vintage vase or thrifted piece of furniture. Personalizing your space makes it feel like a true home, and it also helps to ground you and make you feel more connected to a place. Consider investing in an area rug, too, as it pulls a room together and can add softness underfoot.
4. Use Lighting Effects
Lighting is a crucial element when it comes to the ambiance of a room. Soft, warm lighting can make a space feel cozy and intimate, while bright, cooler lights can energize a room. Consider utilizing different lighting sources like lamps or dimmer switches to create your desired atmosphere in each room. Especially during the evening and nighttime hours, the right lighting can make a huge difference in your mood and overall level of relaxation in your space.
5. Invest in Quality Bedding
For most people, a bedroom is a sanctuary where they can relax and unwind. Investing in high-quality and comfortable bedding can make a big difference in the quality of sleep you get each night. Good sheets, a cozy comforter, and plush pillows make a difference that lasts over time. Even if you can't afford to replace all your furniture or make major decor changes, comfort and coziness is achievable on any budget - consider snuggly blankets, additional throw pillows, and other cozy touches to bring this homey feel to the next level.
Conclusion
Decorating an apartment may sound challenging, however, by implementing the tips outlined in this blog post, you can turn your rental space into a welcoming, lived-in home without spending too much money. From adding bright pops of color to creating cozy nooks, these tips can make your home a space that relaxes and refreshes you – rather than adding additional stress and strain to your life. By making a few small changes, you can create a home that feels like your true own. Happy decorating!
If you're looking for apartments for rent in Wilson, NC, consider contacting Oasis at Heritage to schedule a personal tour of one of our apartments. We can help you find a beautiful, comfortable space to start personalizing and make home!