Inexpensive Decorating Ideas for Your Apartment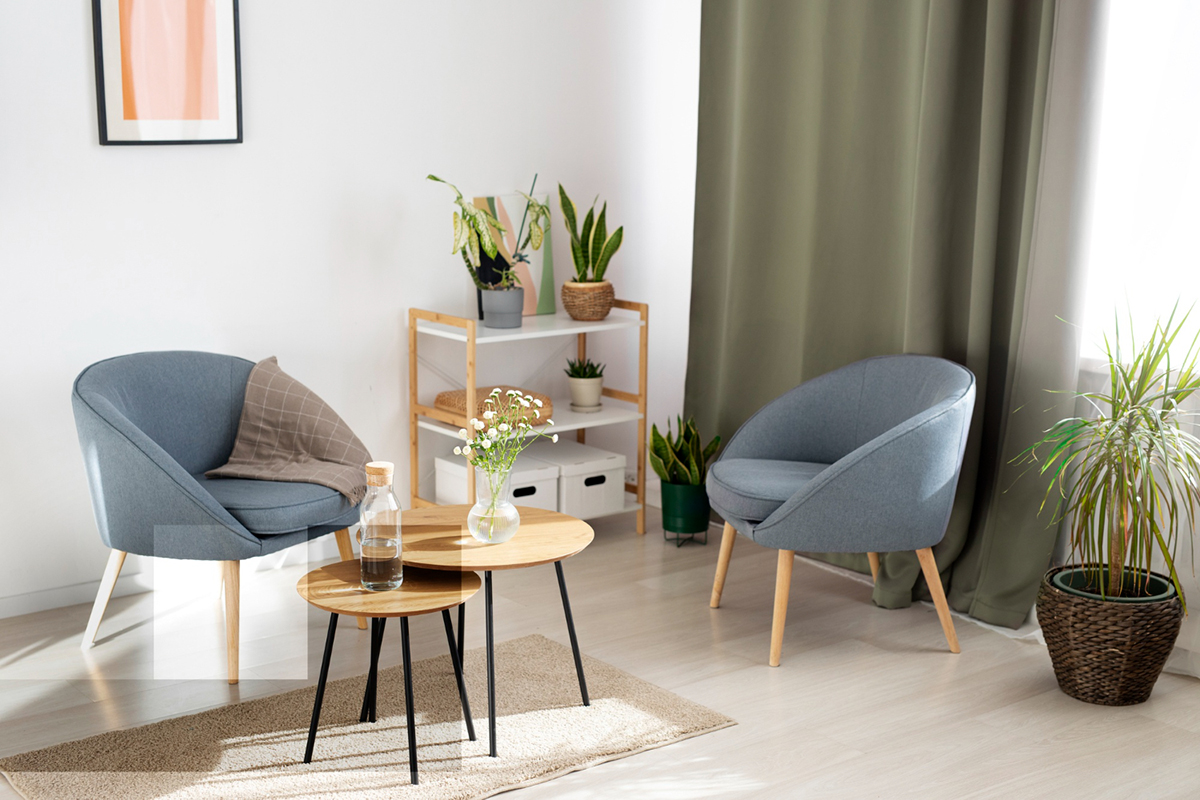 Living in a rental apartment comes with its own challenges, especially when it comes to decorating your space. While you might be tempted to go all out on designer decor, it's not always practical or affordable. But that doesn't mean your apartment has to look dull and boring. There are plenty of ways to add character and style to your apartment on a budget. In this blog post, we've rounded up some of the best inexpensive decorating ideas for your apartment that won't break the bank.
1. Shop Thrift Stores
One of the best ways to decorate your apartment on a budget is by shopping thrift stores. You'd be surprised at the unique and eclectic items you can find at your local thrift store. Thrift stores are great for finding vintage furniture, unique artwork, and decorative accessories that can add character and charm to your apartment. Not only will you save money, but you'll also be doing your part to reduce waste and help the environment.
2. DIY Projects
Another great way to decorate your apartment without spending a lot of money is by making your decor. From painting your own artwork to making your own curtains, there are plenty of ways to get creative. Not only will you save money, but you'll also have unique and personalized decor that no one else has.
3. Use Wall Decals
If you're not allowed to paint your walls, or you don't want to commit to a certain color, then wall decals are the perfect solution. They come in all sorts of designs, patterns, and colors, and they're easy to apply and remove. You can use wall decals as a bold statement piece or add a subtle touch of texture to your space.
4. Repurpose What You Have
Before you hit up the store to buy new decor, take a look at what you already have. You might be surprised at how you can repurpose what you already have to create new and exciting decor pieces. For example, you could turn an old ladder into a bookshelf or use mason jars as candle holders.
5. Plants
Adding plants to your apartment is a great way to add life, color, and texture to your space. You don't have to have a green thumb to keep plants alive. Low-maintenance plants like succulents, spider plants, and peace lilies are easy to care for and add a touch of nature to your home.
Conclusion
Decorating your apartment on a budget doesn't have to be complicated. With a little creativity, you can transform your space into a stylish and comfortable home without breaking the bank. Shop thrift stores, make your own decor, use wall decals, repurpose what you have, and add some plants to bring life to your apartment. If you're looking for apartments in Wilson, NC, contact Oasis at Heritage today to schedule a personal tour.