Inventive Gadgets to Tech-Up Your Bathroom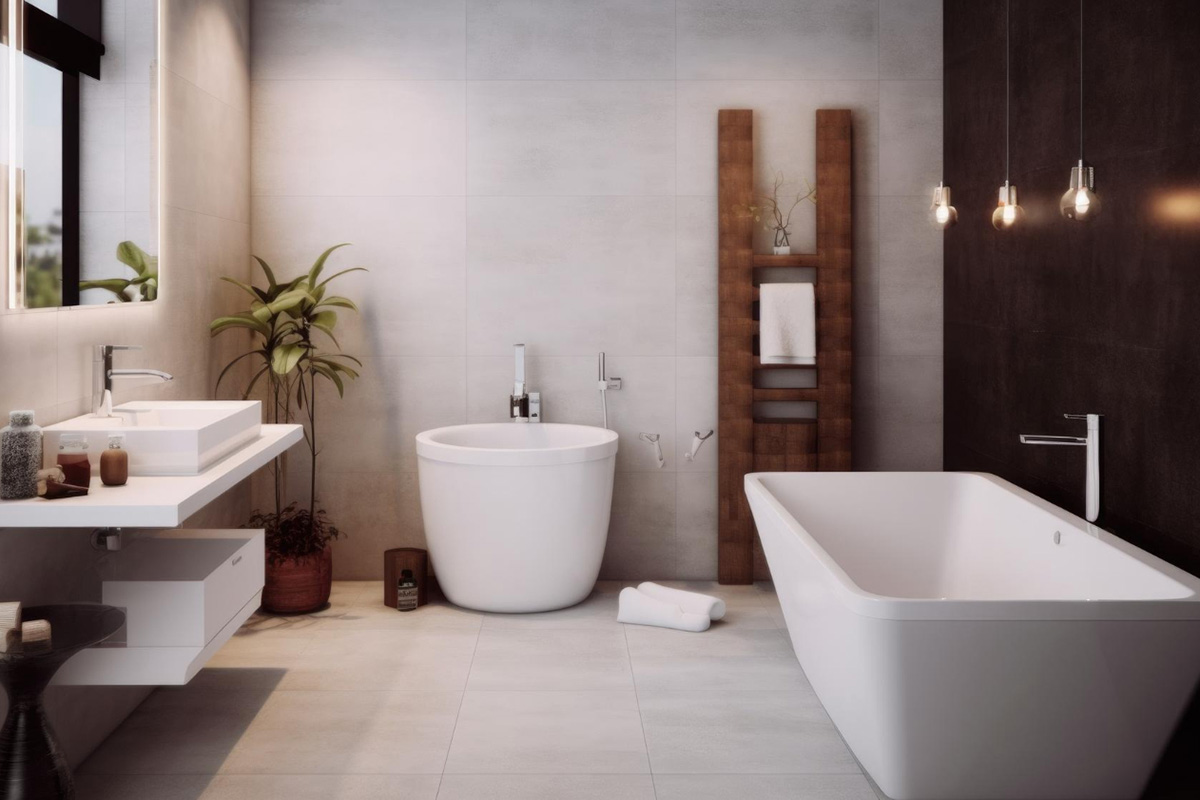 Gone are the days when the bathroom was just a functional space, used only for bathing and relieving oneself. Nowadays, people want their bathrooms to be a sanctuary where they can relax, unwind, and indulge in self-care. With the rise of technology, the bathroom is no longer left behind when it comes to innovation and convenience. In this blog post, we'll take a look at some of the most inventive gadgets to tech-up your bathroom, making it more functional, comfortable, and enjoyable. Whether you're upgrading your own bathroom or renovating your rental in Wilson, NC, these gadgets are sure to make your space more modern and efficient.
1. Bluetooth Shower Speaker
One of the best ways to upgrade your bathroom is with a waterproof Bluetooth shower speaker. With this gadget, you can listen to your favorite tunes, podcasts, or audiobooks while in the shower. You don't have to worry about damaging your phone or your speaker as it is completely waterproof. It also comes with a built-in microphone, allowing you to take calls hands-free. With a shower speaker, you can enjoy your favorite media in the privacy of your own bathroom while getting ready for the day.
2. Digital Heat Control Mat
A digital heat control mat is a phenomenal bathroom gadget that ensures your feet remain warm and cozy while you're standing in front of the sink or using the restroom. It is made of waterproof and anti-slip material that adjusts to the temperature of your floor, ensuring that your feet remain warm, even on the coldest days. This gadget is perfect for those living in colder regions such as Wilson, NC, where the bathroom floor can get chilly in the winters.
3. Intelligent Toilet
An intelligent toilet is one of the most tech-savvy bathroom gadgets available in the market. It comes with various features, including self-cleaning technology, heated seat, integrated bidet, night light, and much more. With the rise of IoT and AI technology, the intelligent toilet is the most innovative product that can change your bathroom experience.
4. LED Mirror with Bluetooth Speakers
A mirror with built-in Bluetooth speakers is perfect for someone who wants to keep their electronic devices out of the bathroom. With this gadget, you can listen to music while you're getting ready for work or a night out. The LED feature of the mirror makes it perfect for people who have poor lighting in their bathroom. The speakers can be synced with your phone or tablet to stream media, making it a comprehensive gadget that serves various of purposes.
5. Smart Scale
A smart scale is a perfect gadget for fitness enthusiasts as it measures your weight, body fat percentage, and BMI. It syncs with your phone using Bluetooth, which allows you to track your progress over time and make adjustments accordingly. This gadget is perfect for people who want to maintain their fitness or for people who are starting their fitness journey.
Conclusion
With the above gadgets, you can take your bathroom experience to the next level. Whether you're living in a cold place like Wilson, NC, or are just looking for a tech-savvy upgrade, these gadgets will make your bathroom space more modern, functional, and convenient. From waterproof speakers to intelligent toilets, these gadgets are perfect for both homeowners and renters alike. So why wait? Upgrade your bathroom today and enjoy all the tech-savvy convenience on offer! If you're looking for apartments for rent in Wilson, NC, contact Oasis at Heritage today to schedule a personal tour.