Key Features to Look For in an Apartment Gym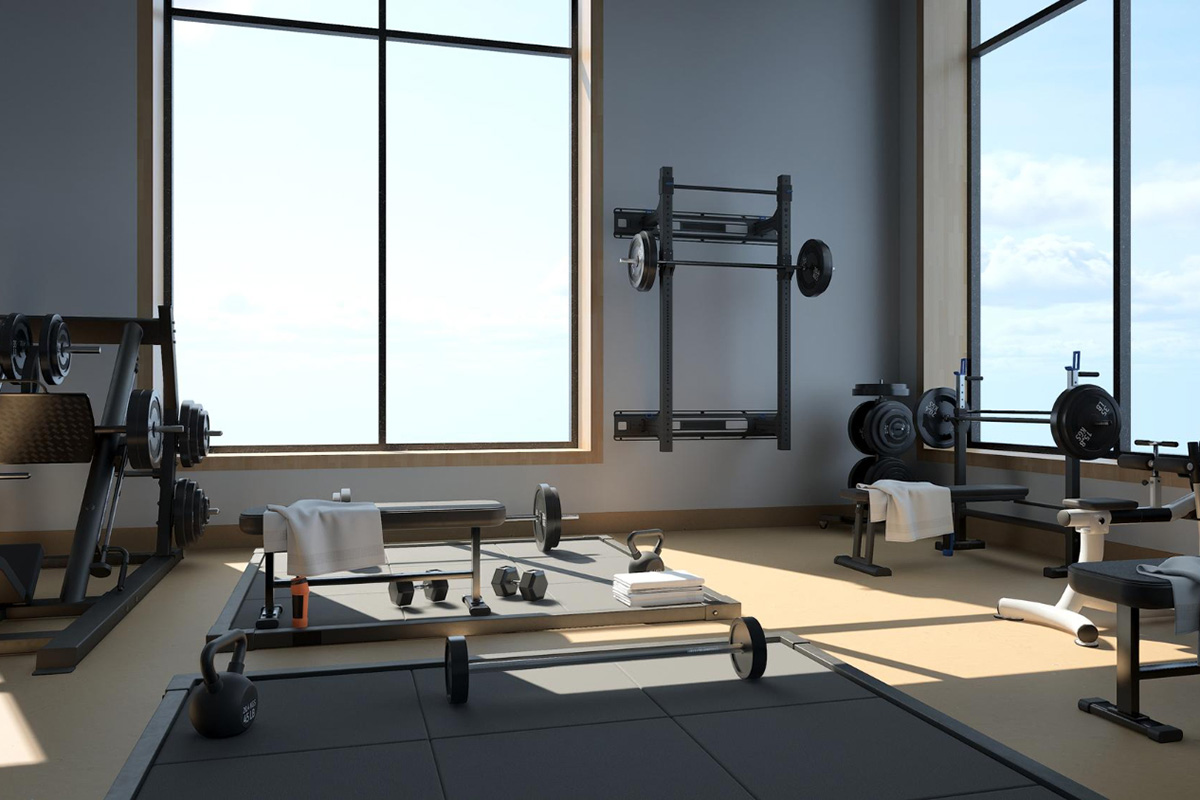 Choosing an apartment with a gym is a great way to stay healthy in the comfort of your own home. However, not all apartment gyms are created equal. So, how can you ensure the gym in your next apartment has everything you need? In this blog post, we will explore the key features you should look for in an apartment gym. Whether you're a fitness fanatic or just starting out your health journey, these features will help you get the most out of your apartment gym experience.

1. Equipment Variety
The first thing you should look for in an apartment gym is equipment variety. A good gym should have a mix of cardio and weight training equipment, including treadmills, ellipticals, stationary bikes, dumbbells, barbells, and weight machines. This equipment variety will help you perform a range of exercises that are necessary for a full-body workout. Therefore, before committing to an apartment gym, check its equipment variety to ensure it has all the equipment you need.
2. Adequate Space
The apartment gym should also have enough space for you to work out comfortably. A good gym should have enough open space for you to perform exercises such as jumping jacks and lunges without feeling cramped. You should also ensure that the weight training machines are spaced out enough so that you can use them without feeling crowded. Therefore, consider the size of the gym before making the decision to sign up for an apartment.
3. Cleanliness
A clean gym is a healthy gym. It would be best if you looked for an apartment gym that is clean and well-maintained. Make sure that the gym provides cleaning supplies such as towels, disinfectant sprays, and wipes to wipe down the equipment after use. You should also check if the gym has a policy that requires members to wipe down the equipment after use, ensuring a hygienic environment.
4. Operating Hours
The operating hours of the gym are also essential. Look for a gym that has convenient operating hours. The gym should be open during the hours you are most likely to use it. Some gyms are open 24/7, while others have restricted hours. You should also consider if the gym has staff present during operating hours, as this is an important safety factor.
5. Additional Amenities
Lastly, consider what additional amenities the apartment gym offers. Some gyms have a pool, sauna, or steam room, while others offer fitness classes and personal training sessions. These additional amenities add value to a gym membership and can help you achieve your fitness goals. Therefore, before committing to an apartment gym, check what additional amenities it offers that may improve your workout experience.
Conclusion
Finding the perfect apartment gym can be the deciding factor when choosing where to live. Therefore, it is essential to consider the key features listed above before committing to an apartment with a gym. These features will help you find a gym that will allow you to meet your fitness goals while providing a comfortable and hygienic environment. Remember, a good apartment gym will have equipment variety, adequate space, cleanliness, convenient operating hours, and additional amenities. By ensuring these features, you can find an apartment gym that meets all your fitness needs. If you're looking for apartments in Wilson, NC, Contact Oasis at Heritage today to schedule a personal tour.