Kitchen Design Ideas to Modernize Your Home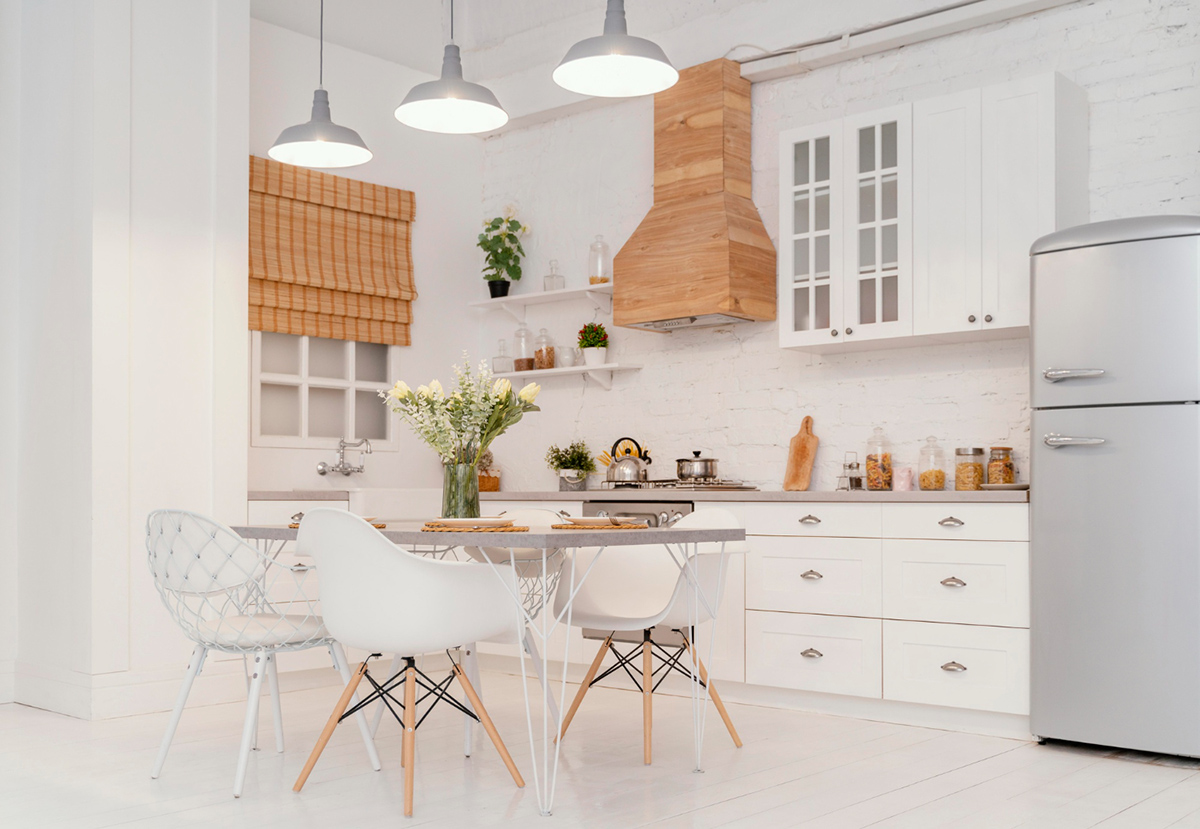 The kitchen is the heart of every home, and it should be a stylish, practical, and comfortable space. It is the place where you cook, eat, and gather with your loved ones. If your kitchen is outdated, it can be an eyesore to look at and can be difficult to work in. Fortunately, there are simple things you can do to modernize your kitchen. In this blog post, we will discuss some kitchen design ideas you can use to transform your kitchen into a modern, functional space that meets your aesthetic and practical needs.

1. Open Concept
A modern kitchen design is one that is open, airy, and encourages interaction between family members. One way to achieve this design is to remove walls and create an open concept kitchen. An open concept kitchen concept seamlessly blends your kitchen, dining, and living room areas to give your home a more spacious and uncluttered look. An open concept kitchen adds more opportunities for natural light, which can brighten up your space. You can install large windows or a skylight in your kitchen to increase the natural light.
2. Smart Appliances
The use of smart appliances is becoming more common and is one of the most sought-after design ideas for kitchens. Smart appliances include smart refrigerators, smart ovens, and smart dishwashers that you can control from your smartphone. Smart appliances can help you keep track of your grocery needs, and some come with voice-activated technology, which could make cooking fun and enjoyable.
3. Minimalistic Design
The minimalistic design is another great design idea that you can use when modernizing your kitchen. It is a clean, simple, and practical design that focuses on functionality and simplicity. Minimalistic kitchens have a clutter-free look, and you can achieve this look by creating more storage space for your kitchen appliances. You can install pull-out drawers and shelves, which can help keep your countertops clutter-free.
4. Statement Lighting
Statement lighting is a great way to add beauty to your kitchen, and it's an easy way to incorporate modern touches. You can hang pendant lights above your kitchen island, or install track lighting above your cabinets to enhance the ambiance of your kitchen. Statement lighting comes in various styles and colours, so you can find fixtures that complement your design theme.
5. Accent Walls
Adding an accent wall to your kitchen is an easy way to make a statement and add a unique touch to your kitchen's decor. You can use wallpaper, paint, or even tiles to create an accent wall that complements the decor of your kitchen. An accent wall can also help you add colour and texture to your kitchen.
Conclusion
The kitchen is no longer just a place to cook, but a place to entertain, socialize, and have family time. The design of your kitchen should be reflective of your style, functional and practical. Incorporating some of these modern design ideas into your kitchen will not only make it more comfortable and stylish but will add value to your home. Remember, modernizing your kitchen does not have to be an expensive undertaking. A little creativity can go a long way to give your kitchen a new and fresher look. If you are looking for apartments for rent in Wilson, NC, contact Oasis at Heritage to schedule a personal tour.