Apartment Hosting: Making Your Apartment a Welcoming Space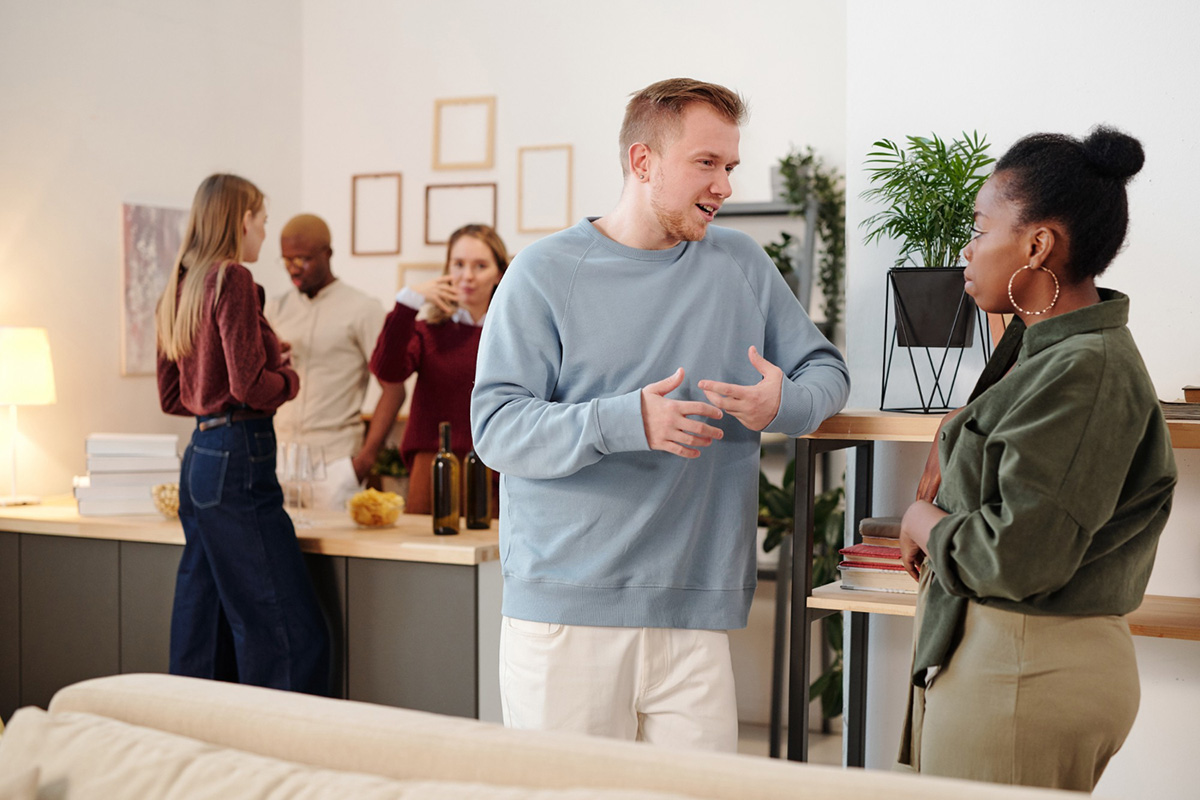 Whether you're a seasoned host or planning your first get-together, having a comfortable and well-organized apartment can have a significant impact on your guests' experience. Preparing your home for visitors can be both exciting and daunting, but with a few simple tips, you can create a welcoming and enjoyable space for everyone. Here are some apartment hosting tips to help make your next gathering a success.

1. Create a welcoming atmosphere
The atmosphere of your apartment is crucial in setting the tone for your guests' visit. Before they arrive, make sure your space is clean, tidy, and smells fresh. Adding a few personal touches such as flowers, candles, or music can also make a significant impact. Ensure your guests feel welcome by greeting them warmly, showing them around, and letting them know where they can find everything they might need.
2. Plan ahead
Organizing your apartment before your guests arrive can help avoid any last-minute stress. Set aside any items you won't need during the gathering, make sure you have enough seating for everyone, and consider any specific dietary requirements. Preparing food in advance can also save time and allow you to enjoy your guests' company stress-free.
3. Keep your guests comfortable
Offering your guests a comfortable experience will encourage them to relax and enjoy the get-together. Consider the temperature of your apartment and ensure it's at a comfortable level, provide extra blankets or throws if needed, and make sure there's enough lighting for all activities throughout the evening.
4. Offer entertainment options
Offering entertainment options for your guests can help create a lively and engaging atmosphere. This can include board games, card games, or hosting a movie night. You can also provide some drinks and snacks to enjoy during downtime.
5. Be present and enjoy the moment
While it's essential to be a gracious host, it's equally important to enjoy your own gathering. Make the most of the time you have with your guests by being present, engaging in conversation, and having fun. Don't stress too much about the details or getting everything perfect—remember, the most important part of any gathering is spending quality time with loved ones.
Conclusion
Creating a welcoming and inviting atmosphere in your apartment is key to making your guests feel comfortable and at home. With some planning, preparation, and a positive attitude, you can be confident in hosting an enjoyable and memorable gathering in your space. Remember to relax, have fun, and enjoy the moment! If you're looking for an apartment in Fort Myers, FL, be sure to contact Oasis at Heritage today to schedule a personal tour of our beautiful and welcoming homes.