Small Kitchen Design Ideas for Any Apartment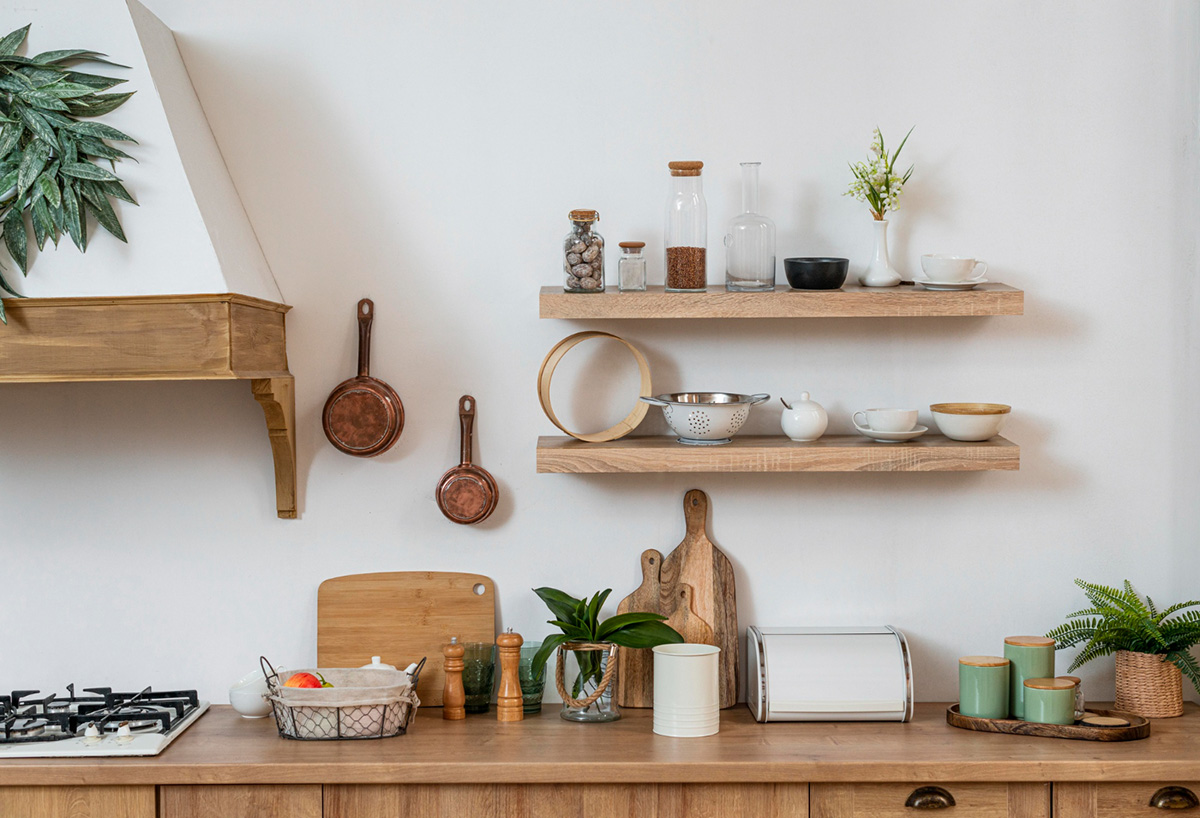 Living in an apartment can be a thrilling experience, but the size of your kitchen may be a limiting factor when it comes to creativity in cooking. Regardless of small kitchen spaces, it's possible to create a modern and functional kitchen without having to compromise on style. This article will cover some tips and tricks to help you maximize your kitchen space and still create an appealing environment to cook in. Whether you are a student living in a hostel or a young couple living in an apartment, small kitchen design ideas can make all the difference in transforming your home environment.
1. Embrace minimalism
Small kitchens require minimalism, meaning you have to prioritize getting rid of clutter in the space to avoid a cramped feeling. When setting up a small kitchen, it is necessary to use fewer items and go for smaller appliances. You can also use minimalistic storage solutions like suspending containers on walls and overhead shelves to create more room for food preparation. To avoid bulkiness, reuse the kitchen cabinets to store smaller appliances and kitchen utensils.
2. Install open shelving
Installing open shelves in your small apartment kitchen creates an impression of a larger space. The seamless nature of the shelving is an excellent way to display colorful cups, plates, glasses, and mugs, thus preserving visual intent while allowing easy access to essential components. For instance, you can design a ceramic pot rack and rail underneath your shelves and create a kitchen gallery that exhibits your valuable kitchen ware.
3. Choose the right lighting
The appropriate lighting can make a small kitchen appear more spacious and inviting. When deciding on lighting fixtures, it is essential to choose a bright and warm lighting scheme to bring life to your small apartment kitchen. Recessed lights and LED strip lights are a great way to create an illusion of a larger space. By utilizing layers of light, you can highlight certain areas and provide ambient lighting to avoid dark spots that might make your kitchen feel cramped.
4. Make use of Foldaway Furniture
If your kitchen and living spaces are combined in a small apartment, it may be necessary to make the furniture multifunctional. Foldable tables and chairs are perfect for small apartment kitchens with limited space. Also, wall-mounted tables and chairs are a great option that allows for more space to move around while providing an area to eat and entertain friends and family. When not in use, you can fold the furniture away, effectively reducing space used by furniture.
5. Get Creative with storage
If you're running out of storage in your small kitchen, it's time to get innovative with your solutions. Utilize under-cabinet storage to store smaller appliances, spices, plates, and other food items. Additionally, you can purchase baskets and containers that are off-color to store your onions, garlic and other vegetables. Additionally, an over-the-sink shelf is an attractive and functional storage option that provides extra vertical space.
Conclusion
Small apartment kitchens can be challenging to design, but with a few thoughtful design changes, you can make the most of your limited space. By integrating foldaway furniture, ample lighting, open shelving, and innovative storage solutions, your small kitchen can feel more organized, inviting, and spacious. With the ideas discussed above, you can remodel your small kitchen into an attractive, functional hub to cook meals for your family and friends. If you're looking for apartments in in Fort Myers, FL, contact Oasis at Heritage today to schedule a personal tour.