Small Kitchen Design Ideas to Maximize Your Space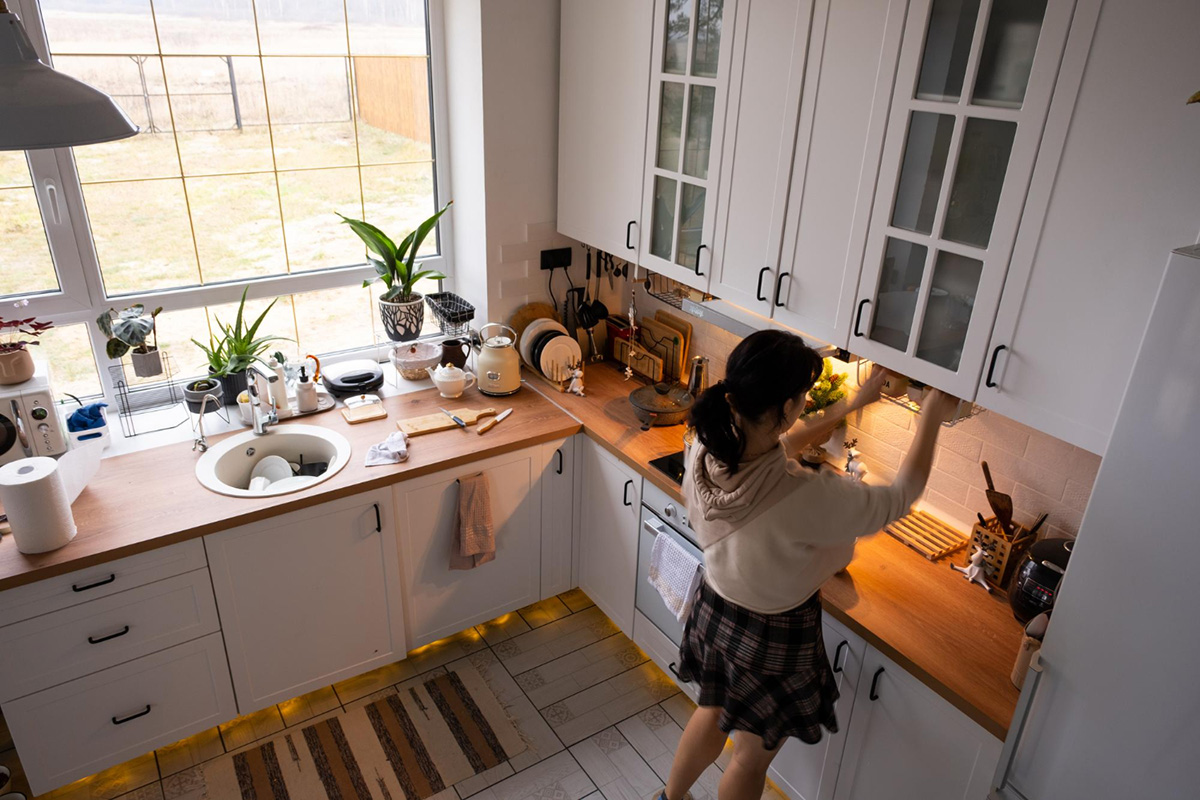 Are you tired of constantly bumping into your kitchen appliances or trying to maneuver around your limited counter space? With shrinking living spaces, apartments and homes alike are featuring smaller kitchens that can be a challenge to navigate. Fear not, because there are a plethora of small kitchen design ideas that can help transform your compact culinary space into a functional and stylish room. By utilizing creative layouts, storage solutions, and efficient appliances, you can maximize every inch of your kitchen and make cooking a breeze.
1. Opt for Open Shelving
Cabinets can often clutter a small kitchen, making it feel claustrophobic and stuffy. One solution to this dilemma is open shelving. By removing cabinet doors, homeowners can create a more open and airy kitchen space. Plus, open shelving is a great opportunity to showcase your favorite dishes, cookbooks, and glasses. Just be sure to avoid overloading your shelves, as clutter can quickly detract from the open feel.
2. Create a Functional Layout
Small kitchens need functional layouts that optimize the space available. Consider installing an L-shaped or U-shaped kitchen layout to maximize counter space along two or three walls. Additionally, placing appliances, like the refrigerator and oven, at the end of the counter can help free up more space on the sides. A functional layout will also allow you to move around the kitchen with ease while preparing meals.
3. Invest in Multi-Functional Appliances
Multi-functional and space-saving appliances are game-changers for small kitchens. An oven with a built-in microwave, for example, eliminates the need for two separate appliances and saves valuable counter space. A compact dishwasher can also be a great addition to your small kitchen as opposed to leaving dishes to pile up in the sink. A multi-functional appliance can make cooking and cleaning easier and maximize cabinet and counter space.
4. Use Light Colors
Dark colors can make small kitchens feel even smaller. To create the illusion of space and light, stick with light and bright colors on the walls, counters, and cabinets. Incorporating pops of color in your accents, such as your utensils or a vibrant backsplash, can also give your kitchen a fun and playful touch.
5. Install Vertical Storage
A small kitchen can also benefit from vertical storage solutions. From a spice rack on the cabinet door to a pot rack above the stove, utilizing vertical space can help free up countertops and cabinets. Hanging baskets or shelves can also be added above the sink or kitchen island to keep frequently used items within reach.
Conclusion
A small kitchen may feel limiting, but with the right design choices, it can be a functional and beautiful space. By utilizing open shelving, a functional layout, multi-functional appliances, light colors, and vertical storage, homeowners can turn their small kitchen into the heart of their home. If you're apartment hunting in Wilson, NC, don't forget to reach out to Oasis at Heritage. With various floor plans, amenities, and features, Oasis at Heritage may have the perfect space for your next home.