Studio Decor Ideas to Maximize Your Small Space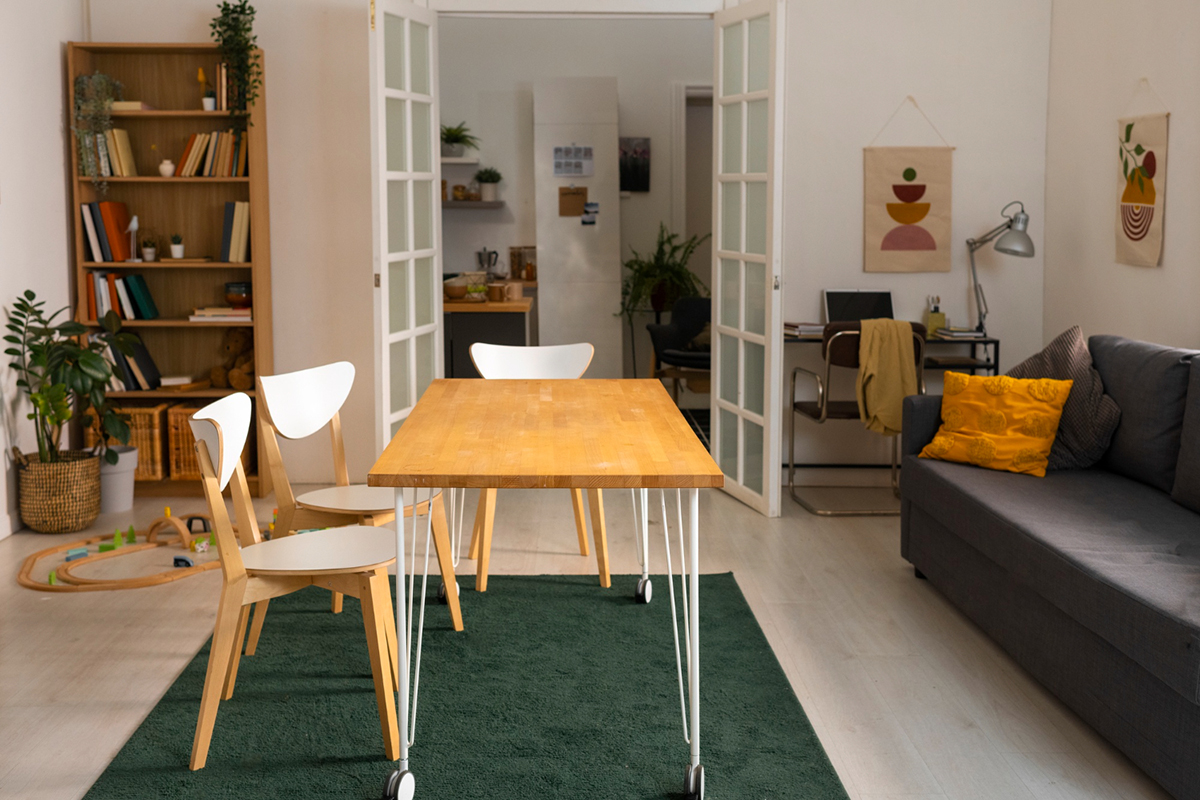 Studio apartments are becoming increasingly popular with their ease of low-maintenance living and convenient city location. However, with a small space comes limited decor possibilities and storage. Don't let your studio apartment become cluttered and overwhelming. Instead, follow these studio decor ideas to maximize your small space, and create a beautiful, functional living environment.
Use Multifunctional Furniture
When decorating a studio apartment, it's essential to make sure every piece of furniture has more than one purpose. Investing in multifunctional furniture will save space and create a minimalist look. A sofa bed or a futon is an excellent example of furniture that can be used as seating and a sleeping area. A bench with storage is also an excellent addition to your living space that can be used to store books, blankets, and other essentials.
Utilize Wall Space
Just because your studio apartment may not have a lot of floor space, it doesn't mean you can't maximize your vertical space. Consider installing shelves and wall-mounted storage units to keep your belongings off the floor. Hang a floating shelf above your desk as an extra area to store office supplies and decor.
Create Zones
Divide your studio apartment into zones to create the illusion of separate rooms. Use area rugs or furniture to designate a living room, dining area, and bedroom. Adding sheer curtains to your bed area can also create a privacy zone.
Add Mirrors
Mirrors reflect more light into your studio apartment, creating the illusion of a more spacious area. Hang a large mirror on one of your walls to double the room's perceived size. Additionally, incorporating mirrored furniture, such as a mirrored end table, can add elegance and depth to your decor.
Choose Multifunctional Decor
Decor additions such as ottomans or poufs that can double as seating and storage can also contribute to creating an aesthetically pleasing and multifunctional living space. Wall art such as canvas prints or murals can also heighten your decor's vibe while providing color and depth to your studio apartment.
Conclusion
In conclusion, don't let the limited size of your studio apartment limit your creativity when it comes to home decor. Use these studio decor ideas to maximize your small space and create a functional, beautiful living environment. With the right furniture, decor, and design, your studio apartment can become your perfect sanctuary and reflection of your unique personality. If you are seeking for apartments for rent in Wilson, NC? Contact Oasis at Heritage today to schedule a personal tour.