Tips and Tricks for Creating a Fresh New Space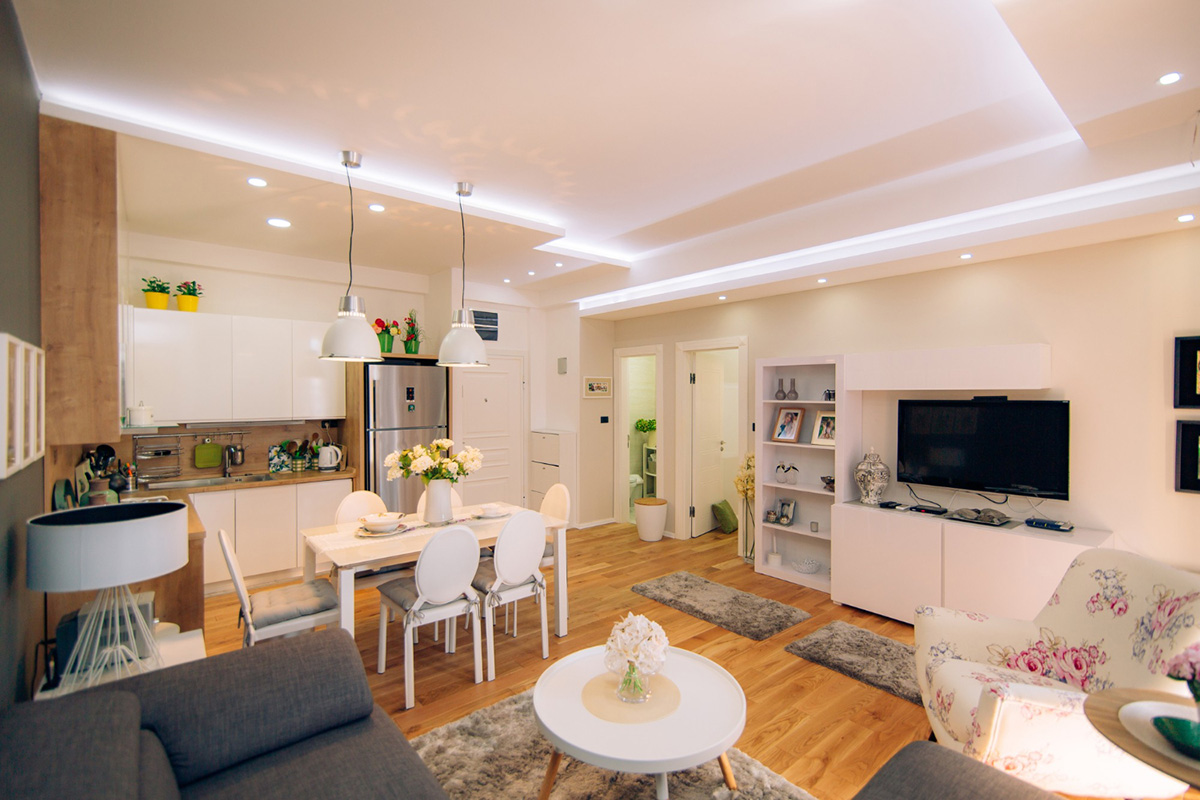 Your apartment is your own personal space, where you can relax and unwind after a long day. It's important that your apartment feels like a comfortable and welcoming space, but sometimes it can feel a little stale or stagnant. If you're feeling like it's time for a change, it might be time to think about redecorating your apartment. Redecorating can seem daunting, especially if you're on a tight budget, but with some creativity and a little bit of effort, you can create a fresh new space that you'll love spending time in. Here are our top tips and tricks for redecorating your apartment in Fort Myers, FL.
1. Start with a plan
Before you dive into redecorating your apartment, take some time to think about what you want to achieve. Ask yourself the following questions: What do you want the space to feel like? What type of décor do you like? What problem areas do you need to address? By starting with a clear plan, you'll be able to create a cohesive and stylish apartment without wasting time and money on unnecessary purchases.
2. Play with color
Color is a powerful tool when it comes to decorating your apartment, and it can be a relatively inexpensive way to give your space a major facelift. Consider painting an accent wall in your favorite hue, or adding colorful throw pillows or curtains to your living room. An easy way to add pops of color is by adding colorful plants or flowers like succulents or orchids.
3. Bring in some statement pieces
Investing in a few statement pieces can be a great way to add character and personality to your apartment. Look for pieces that speak to you, whether it's an interesting piece of artwork, a vintage rug, or a unique piece of furniture. An eye-catching item can become the focal point of your space and really tie everything together.
4. Add lighting
A well-designed lighting plan can take your apartment from drab to fab. Consider swapping out boring overhead lighting for something more inspired, like a modern pendant light or a stylish floor lamp. Add some cozy ambiance with candles or string lights.
5. Get creative with storage
One of the biggest challenges of living in a small apartment is finding a place for everything. But storage doesn't have to be boring. Get creative with storage solutions that pull double duty as decorative pieces. For example, you could install floating shelves that showcase your favorite books or potted plants, or invest in a stylish storage ottoman that also acts as a coffee table.
Conclusion
Redecorating your apartment can be a fun and exciting project that breathes new life into your space. By planning ahead, adding color, incorporating statement pieces, experimenting with lighting, and finding creative storage solutions, you can create a beautiful and cozy home that you're proud to show off. Whether you're in the market for a new apartment in Fort Myers or simply want to give your current space a new vibe, these tips and tricks are sure to inspire you to get started. If you're looking for apartments in Fort Myers, FL, contact Oasis at Heritage today to schedule a personal tour.