Tips for Finding Pet-Friendly Apartments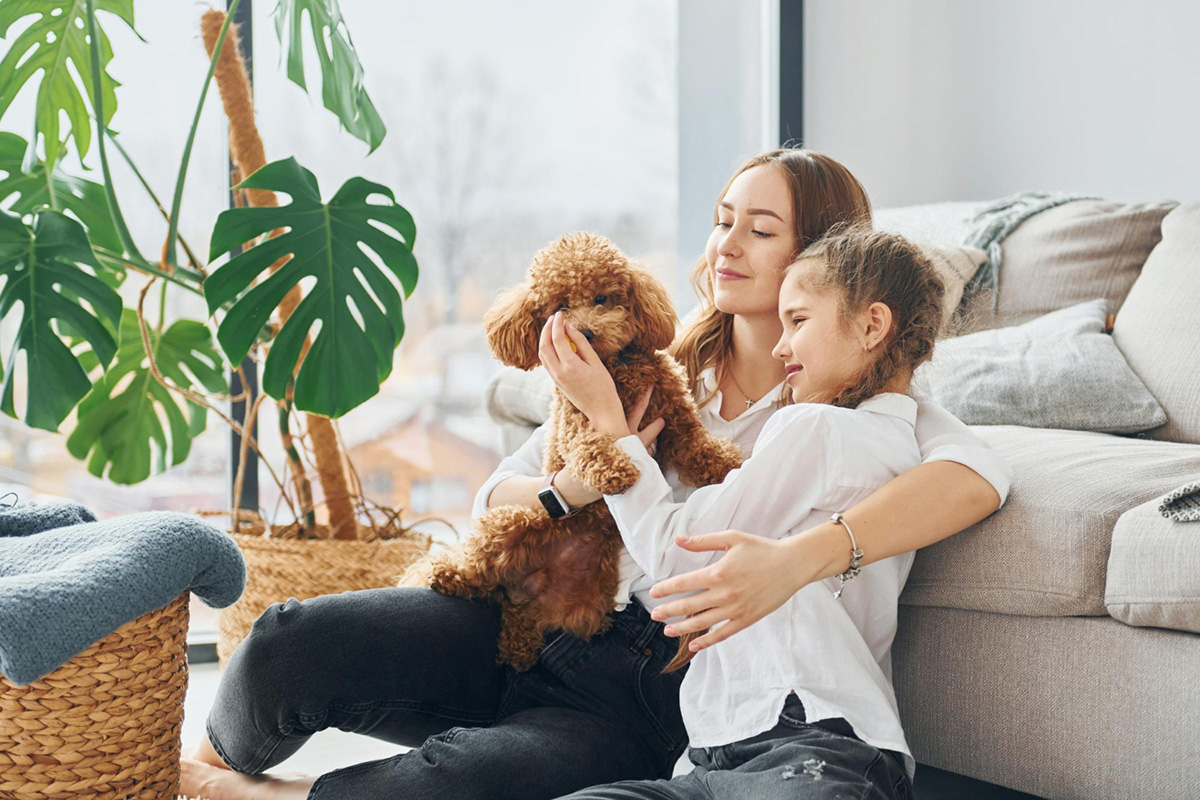 Finding the perfect apartment can be a daunting task, especially when you have a furry friend to consider. Many landlords and apartment complexes are not pet-friendly, which can make your search more challenging. Fortunately, there are some tips and tricks to help you find the perfect pet-friendly apartment. In this blog post, we will guide you through the process of finding your ideal pet-friendly apartment.

1. Do Your Research
The first and most important thing you need to do is research. Start by looking for apartments that are advertised as pet-friendly. You can find these through online apartment search websites, social media, or simply by asking friends and family. Before contacting landlords or apartment complex managers, it's important to read over pet policies thoroughly so you are fully aware of what to expect.
2. Check the Surrounding Area
Even if the apartment allows pets, it's important to consider the surrounding area as well. See if there are any parks, pet stores, or dog-friendly restaurants nearby. Check to see if there are any pet waste stations throughout the complex.
3. Understand Pet Policies
Each apartment complex has its own pet policy. Some limit the number, size, or breed of pets that are allowed. It's important to review the policy carefully to ensure your pet is welcome and that you are willing to comply with any requirements. Be sure to understand pet fees, deposits, and any other payments that may be required by the apartment complex.
4. Schedule a Visit with Your Pet
Once you have found an apartment that meets your needs, schedule a visit with your pet. This will give you a chance to see how your pet responds to the new environment. You can also ask the landlord or manager any questions that you may have about the property. Make sure to check out the pet walking areas, and any other pet-specific amenities on-site!
5. Be a Responsible Pet Owner
When moving into a pet-friendly apartment, it's important to be a responsible pet owner. Clean up after your pet, keep them on a leash, and follow any other rules or regulations set forth by the apartment complex. Being a good neighbor and creating a positive pet-owner community can go a long way in ensuring you and your pet have a good experience.
Conclusion
Finding a pet-friendly apartment can take some extra time and research, but it is worth it in the end. With these simple tips, you'll be able to find the perfect place for you and your furry companion. Just remember to always be aware of the pet policy, responsible in your actions and living habits, and understanding of the community around you. After all, moving into a new apartment should be an exciting and enjoyable experience for both you and your furry companion. If you're looking for apartments for rent in Wilson, NC, contact Oasis at Heritage today to schedule a personal tour.