Tips to Achieve a Clutter-Free, Functional and Aesthetic Living Space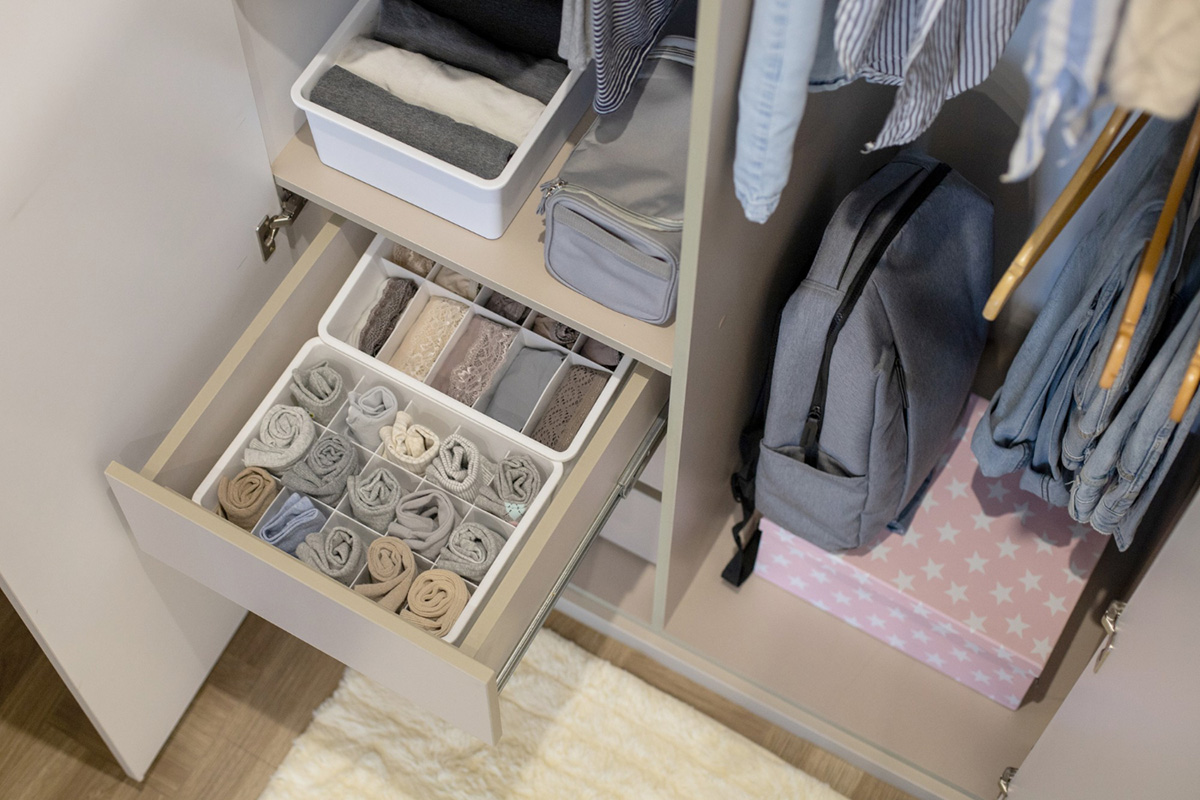 A cluttered closet not only brings chaos and disorder to your daily life but also causes stress and anxiety - no one likes rummaging through piles of clothes searching for a particular shirt or pair of shoes. Making your closet clutter-free and functional not only streamlines your daily routine but also elevates and transforms your living space into an aesthetically pleasing one. Here are some valuable tips on how to organize your closet and create a stress-free environment.
1. Take Out Everything
The first step towards an organized closet is to take out all the items from it. Spread them out on your bed or floor before you decide what to keep, donate or throw. Sorting through everything at once helps you see everything you own, and you might find forgotten treasures that can enhance your wardrobe. Discard the clothes that are no longer usable, gently used clothing that you want to donate, and items that don't belong to your closet space.
2. Get the Right Closet Storage Solutions
Decide which storage solutions will work best for your current wardrobe. Choose specific types of hangers for different clothing materials, such as foam or velvet ones for delicate fabrics. Consider installing shelves, drawers, and cubbies that can keep your belongings organized based on their seasonal use, ease of access, and type. Use baskets and dividers to keep smaller items organized.
3. Categorize and Color-Code Your Clothing
Categorize your clothes according to the type, such as pants, skirts, dresses, shirts, and color code each section. Color coding makes it easier to locate clothing items that match without having to search endlessly through your wardrobe. Ensure you have a reasonable amount of pieces per category, meaning if you own ten pair of pants and four skirts, you will need to adjust and balance your wardrobe by eliminating the redundant ones to make space for other items.
4. Invest in Additional Closet Accessories
Investing in additional closet accessories, like shoe organizers, hooks, baskets, and garment bags, can help keep your closet organized for longer. Use shoe organizers to maximize floor space and keep your shoes' pairs together. Hooks can create additional hanging spaces for accessories such as scarfs and belts. Use garment bags to protect delicate clothing items, such as suits and dresses, against dust and damage.
5. Regularly Review and Update Your Closet
It's essential to regularly review, declutter, and update your closet, especially before the change of the season. Clothes that once fit and were well-loved may have become outdated or unfit, so purging them out makes more room for newer and better-loved items. Make a habit of reviewing your closet every season and occasionally eliminating the less productive items.
Conclusion
An organized closet is both aesthetically pleasing and functional, and it leads to a clutter-free life. Follow the tips outlined above, from categorizing and color coding to getting the right closet storage solutions, to keep your wardrobe organized over the long term. An orderly closet will streamline your daily routine, save valuable time, and reduce stress. Finally, with such comfortable living, it can make inhabiting your apartments in Wilson, NC, more pleasant. If you are looking for apartments in Wilson, NC, contact Oasis at Heritage today to schedule a personal tour.