Tips to Make a Small Bedroom Look Bigger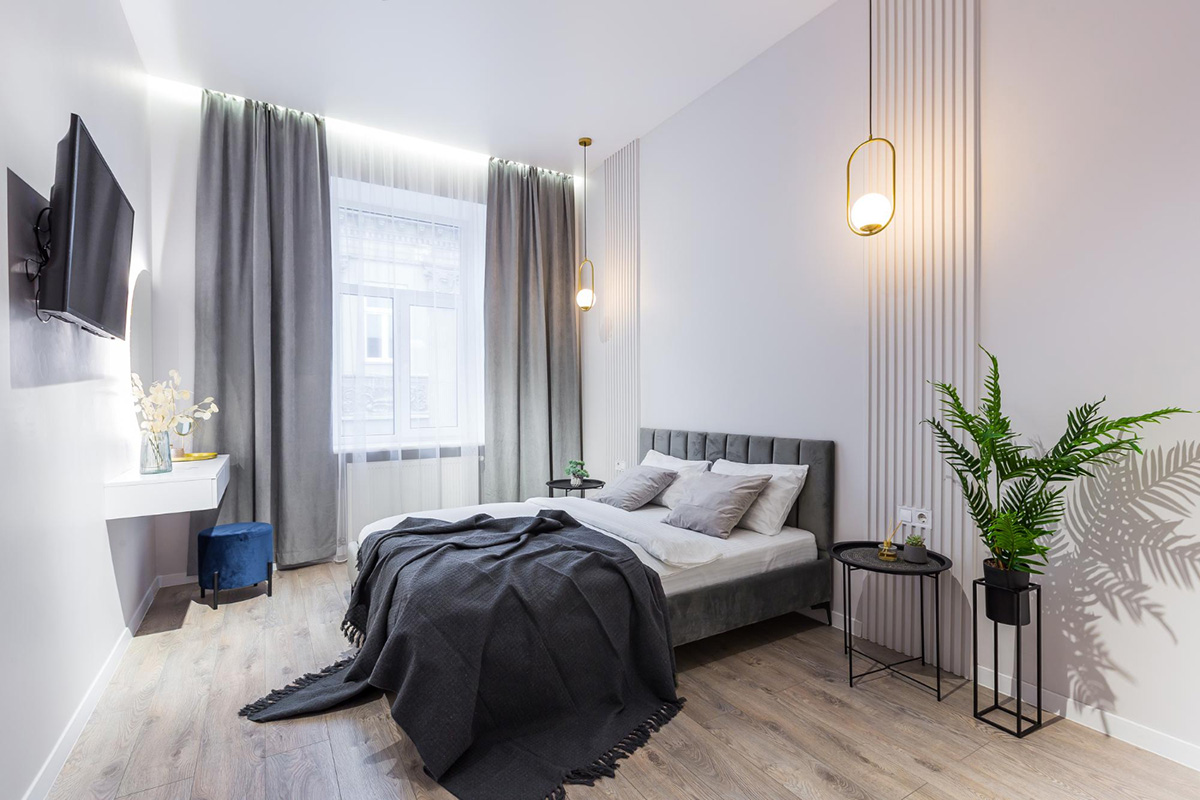 Having a small bedroom could make you feel cramped and claustrophobic. But, with the right décor and tricks, you can easily transform your small bedroom into a comfortable, spacious haven. In this blog post, we'll share some of the best tips that will help you make your small bedroom look and feel bigger.
1. Start with a light color palette
Lighter colors make a small room look more open and spacious. Start with a light color palette for your walls, bedding, and accessories. Soft colors like white, cream, beige, and pastels will work wonders. Darker colors, on the other hand, will make your bedroom feel cozy, but it might also make the room feel smaller.
2. Choose the right bedding
When choosing the right bedding, go for something simple and not too busy. A plain white comforter or duvet cover will brighten up your bedroom and give the illusion of more space. Also, skip the oversized or heavily textured bedding, as it could overwhelm your small bedroom.
3. Play with the lighting
Good lighting is crucial if you want your small bedroom to look bigger. A well-lit room will create a sense of spaciousness. To achieve this, try using multiple lighting sources in your bedroom. Use overhead lighting, table lamps, or floor lamps to create layers of light. Also, make sure your window treatments allow plenty of natural light into your room.
4. Opt for multi-functional furniture
Multi-functional furniture is always a wise choice for small bedrooms. Consider a bed with built-in storage drawers or a desk/vanity that doubles as a storage unit. With the right furniture, you can streamline your small space and make it more functional.
5. Don't forget the mirrors
Mirrors are well-known for their ability to create the illusion of space. In a small bedroom, mirrors can be your best friend. Hang a large mirror on one of the walls in your bedroom to reflect the natural light from windows. Or, go for a mirrored wardrobe or dresser to create a focal point that adds depth to your room.
Conclusion
It's easy to feel like you're trapped in a small, cramped bedroom. But, with these tips, you can make your small bedroom look and feel bigger. Remember, the key is to keep things simple, bright, and functional. Start with a light color palette, choose the right bedding, play with the lighting, opt for multi-functional furniture, and don't forget the mirrors. With just a few changes, you can transform your small bedroom into a cozy and spacious retreat. If you're looking for apartments in Fort Myers, FL, contact Oasis at Heritage today to schedule a personal tour.