Unique Ways to Make Relocation Easier for Kids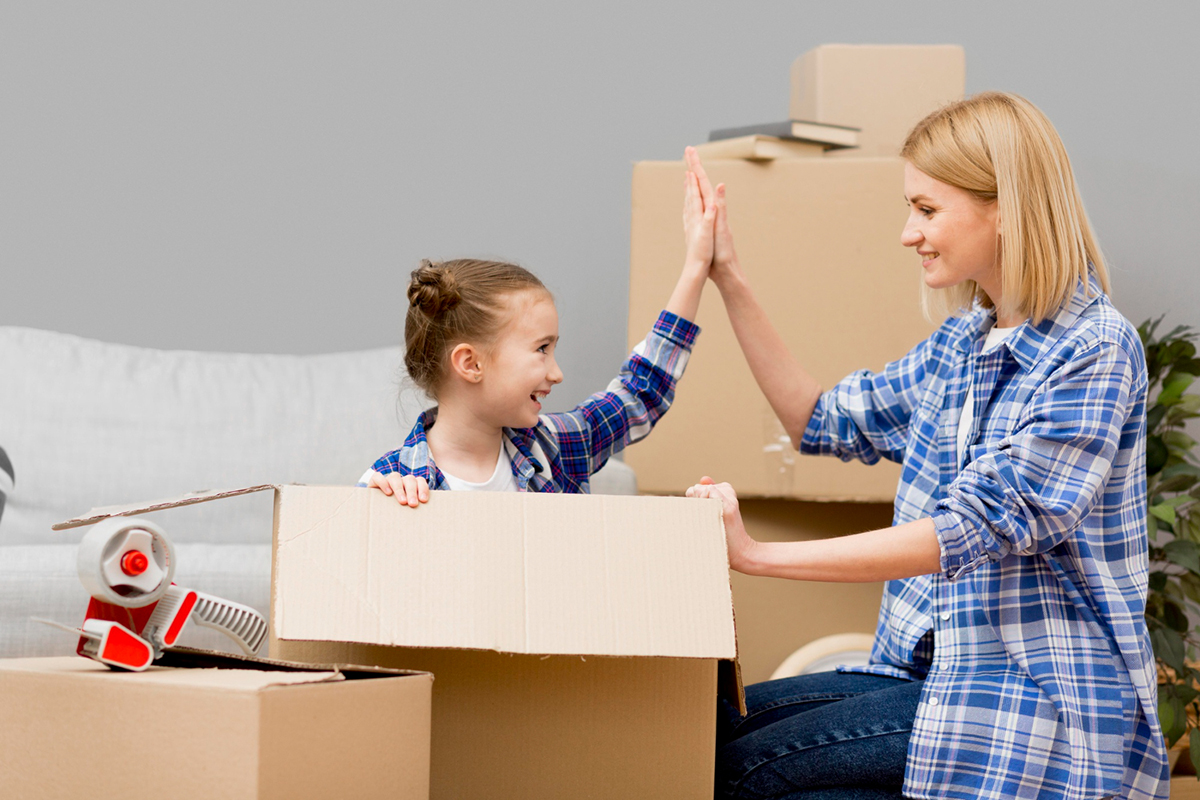 Relocating with kids can be overwhelming and prove to be a difficult task with tons of uncertainties along the way. Whether you've had to move to a new city for job opportunities, or your lease has expired and a move is inevitable, it's important to be armed with strategies that will make this transition smoother for everyone involved, especially if you're seeking for apartments for rent in Wilson, NC. Fortunately, although relocating with kids can be challenging, with some planning, your family can quickly adapt to the move, and thrive in their new environment. This blog post highlights five unique ways you can make relocating with kids easier, and less stressful.
Involve Your Kids in the Relocation Process
Moving can be a tough time for everyone, but it's especially hard on kids as they're forced to leave behind their friends, school, and activities they love. To make the transition easier, involve your children in the relocation process by welcoming their opinions and encouraging them to participate in the plan. You can ask them to collect brochures or research about their new home city during the move, making it an adventure that is fun and encourages their curiosity.
Communication is Key
Clear communication is critical at every stage in the relocation process. Simple steps like explaining to your kids ahead of time that the move is happening and why it's necessary can help their adjustment to their new environment and quell anxieties. Encourage open dialogue, so they can express their concerns and ask questions. Furthermore, you can have a family meeting to plan out who's doing what, and when amongst family members.
Create a Home Away from Home
One of the biggest worries of relocating with your kids is how to create a sense of familiarity in your new home. Decorate their bedroom with familiar bedding and belongings, or allow them to choose their own bedding or furniture to bring into the space. This can help create a sense of ownership that is crucial for their comfort and wellbeing.
Explore Your New Community
One of the biggest challenges of relocating with children can be helping them find new friends. Encourage them to explore the new community, make new friends, join clubs, or sports teams that will help them adjust quickly. Consider taking them on a tour of the new town, or participating in community events together to foster a sense of belonging.
Maintain Routines and Traditions
Creating an environment of routine and familiarity can help kids feel less anxious about the move. This can include keeping up with bedtime routines, meal times, and other family rituals that your children are used to. You can take this to the next level by packing favourite toys or keeping up with reading nightly stories to further foster a sense of familiarity.
Conclusion
Relocating with kids can be a challenge, but with the right approach, it can be an adventure for the family. Use these unique ways to make relocating easier for kids and ensure that your family quickly adapts to the move. It may be difficult at first, but in the long run, your family will ultimately thrive and enjoy their new environment and make cool memories along the way. If you're seeking apartments for rent in Wilson, NC, contact Oasis at Heritage today to schedule a personal tour and find the perfect new home for your family.