Unique Ways to Organize Books in Your Apartment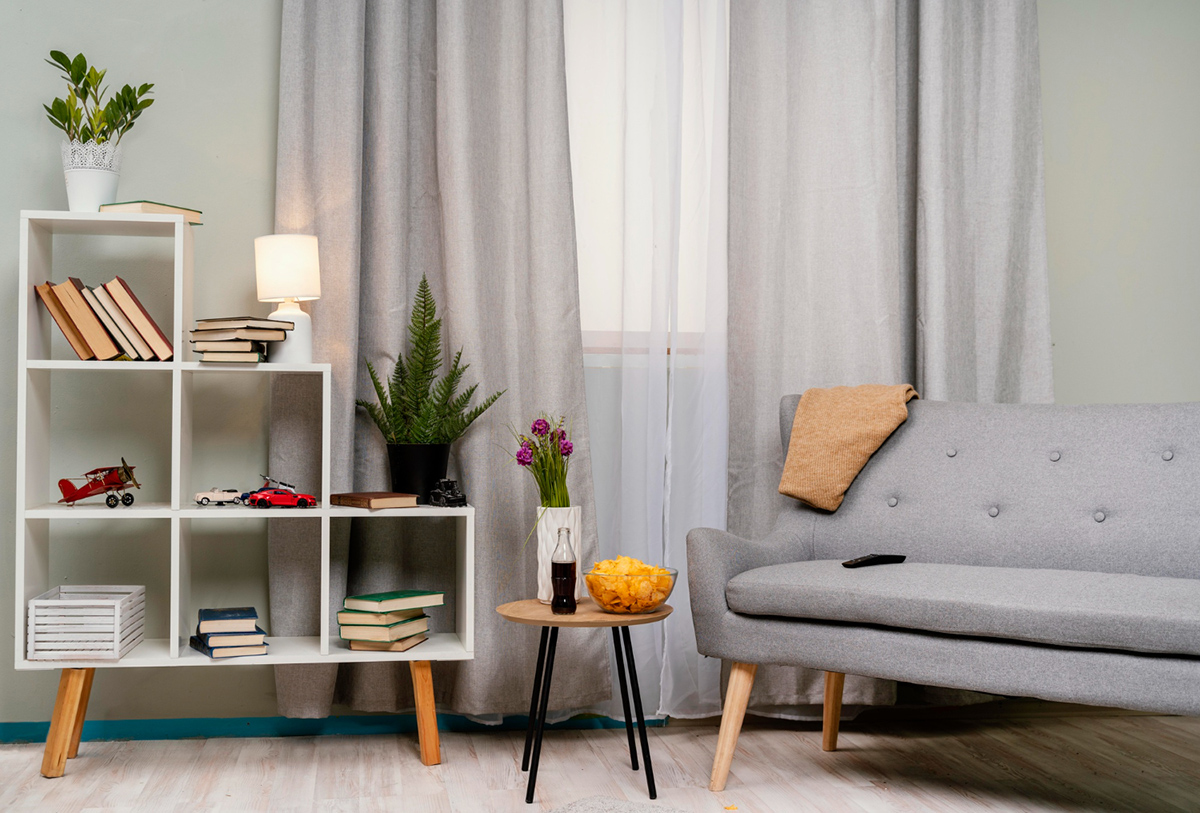 Books are a great source of entertainment, education and inspiration but when they start to pile up, it can be a challenge to find a place to store them. Organizing your books in a creative way can not only free up space in your apartment but can add to the aesthetics of your home. Whether you're a fan of traditional bookcases or searching for a more unique solution, this blog post will provide you with some great ideas to organize your books in your apartment.
1. Floating Shelves
Floating shelves are a great option if you want to display your books in a modern and stylish way. Not only do they look great, but they are also practical as they take up minimal space while allowing you to showcase your favorite reads. You can install them in a variety of sizes so that you can customize your shelves to fit your specific needs. Try grouping books by color to add a pop of color to your walls.
2. Staircase Bookcase
If you're looking for something that is both functional and visually interesting, you can try a staircase bookcase. This design optimizes space by attaching a set of shelves to the side of the staircase.This design is a great way to add some personality to your home as it takes advantage of vertical space in a unique and creative way.
3. Repurposed Ladder
Another creative way to display your books is to repurpose a ladder. This is a great option for those who want a more bohemian and vintage look. You can paint your ladder to match the color scheme of your apartment or leave it untreated for a rustic look. As an added bonus, this design is also easily movable to rearrange your space when needed.
4. Hidden Book Storage
For those who prefer a sleek and minimalist look, hidden book storage might be the perfect solution. This design allows you to hide your books in plain sight and it is a great way to make use of unused or forgotten spaces in your home. You can use an under-bed storage container, an ottoman or even use a hollowed-out coffee table to store your books secretively.
5. Book Nook
If you're someone who loves to curl up with a good book, a book nook might be the perfect option for you. This design is both charming and cozy and is a great way to create a dedicated space in your apartment for reading. Try adding some comfortable seating, a lamp, and a few other touches to make it all the more inviting.
Conclusion
There are many unique ways to organize books in your apartment that can make your living space both practical and visually appealing. By using any of the suggestions above, you can create a space that not only looks good but also feels good. Remember, your apartment is your own personal haven, so make sure you make it a place where you can relax, unwind, and get lost in a good book. If you're looking for apartments for rent in Wilson, NC, contact Oasis at Heritage today to schedule a personal tour.