Upgrade Your Apartment with These Cool Gadgets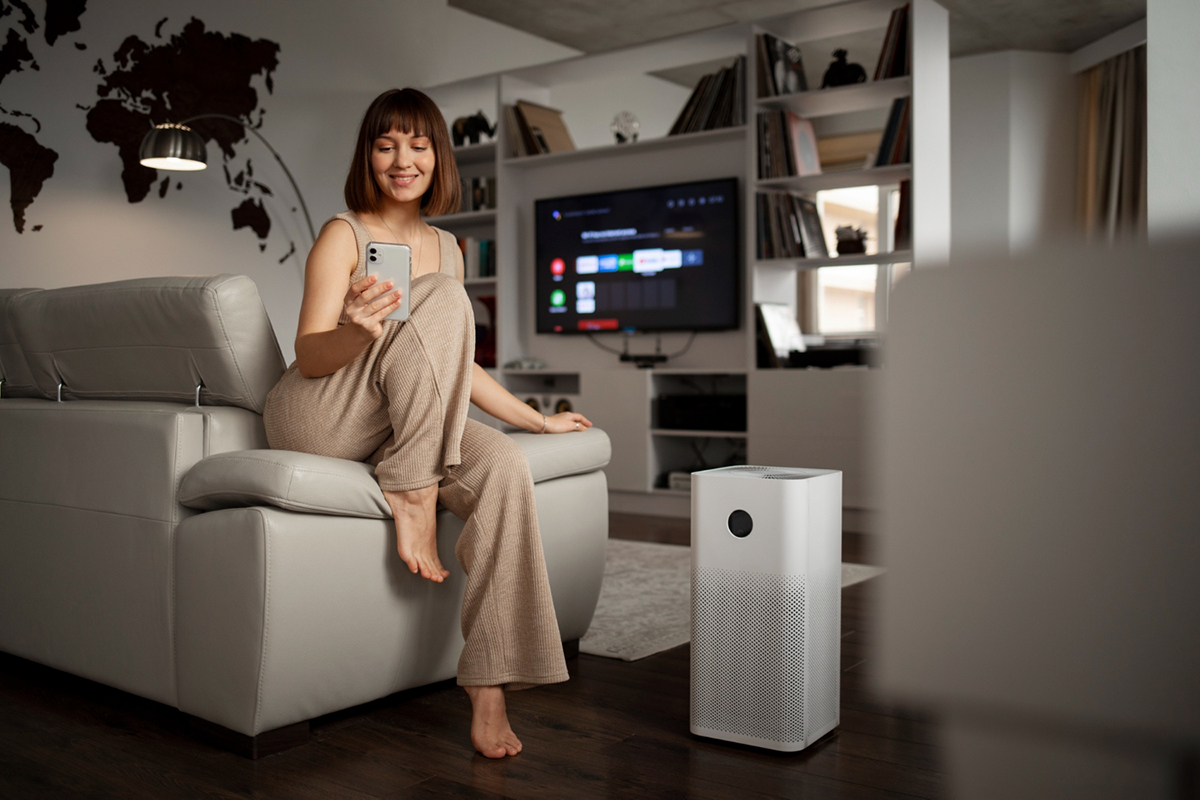 Your home is your personal haven where you relax, unwind and recharge yourself. Apartments are becoming increasingly popular due to their convenience and affordability. As more and more people opt for apartments, personalization and customization of these spaces have become crucial. It is important to give your space a touch of your personality and make it feel like home. Adding a few cool gadgets is a great way to achieve this customization. In this blog, we will be exploring some unique and quirky gadget options that can upgrade your apartment in no time.
1. Smart Home Devices
Making a smart home used to be an expensive and luxurious option in the past, but the introduction of affordable smart home devices has changed the game significantly. Smart home devices such as smart bulbs, smart plugs, smart locks, and virtual assistants like Google Home and Amazon Echo are very popular in the market nowadays. These gadgets not only make your life easier but also add a touch of luxury to your home, giving it a high-tech look and feel.
2. Fitness Tracker
Living in an apartment, it can be challenging to maintain a workout routine without easy access to a gym. A fitness tracker is a great way to keep track of your daily physical activity levels, heart rate and calories burned. It helps you set personal fitness goals, track your progress and evaluate your performance. Thankfully, there are plenty of budget-friendly fitness trackers available in the market, and most of them are easily customizable to your lifestyle.
3. Streaming Devices
With the rise of Netflix, Hulu, and other streaming services, having a good streaming device is essential to level up your viewing experience at home. Amazon Fire Stick, Apple TV, Roku, and Chromecast are popular streaming devices that are easy to use and affordable. These devices offer a wide variety of streaming options, from accessing exclusive content to real-time sports and news.
4. Smart Kitchen Appliances
The kitchen is the heart of any home, and a smart kitchen is a dream come true for many. Smart kitchen gadgets, such as smart coffee makers, smart ovens, and smart refrigerators, can make cooking a lot easier and more efficient. Smart appliances offer features such as voice commands, personalized settings, and temperature control with the help of an app. They make your kitchen smarter, more user-friendly, and incredibly stylish.
5. Robot Vacuum
Cleaning your apartment can be a time-consuming and tiresome task, and having a robot vacuum can make your life more comfortable. Robot vacuums are designed to clean your floors without any manual input from you. They're equipped with sensors that allow them to navigate around any obstacles in their path and prevent them from bumping into walls and furniture. With a robot vacuum, you can get a daily cleaning of your floors without having to lift a finger or spend hours cleaning.
Conclusion
Adding unique and quirky gadgets to your apartment can make your living space feel modern, lively and stylish. Smart home devices, fitness trackers, streaming devices, smart kitchen appliances and robot vacuums are just a few examples of gadgets that can help you to upgrade your apartment. When you personalize and customize your apartment, it feels more like home, and it's also more inviting to your guests. With so many gadgets available in the market, there's no reason why you can't make your apartment your dream space. If you're looking for apartments in Wilson, NC, contact Oasis at Heritage today to schedule a personal tour and envision your smart, stylish apartment today!