Why Renting a First-Floor Apartment Might be the Best Decision You Ever Make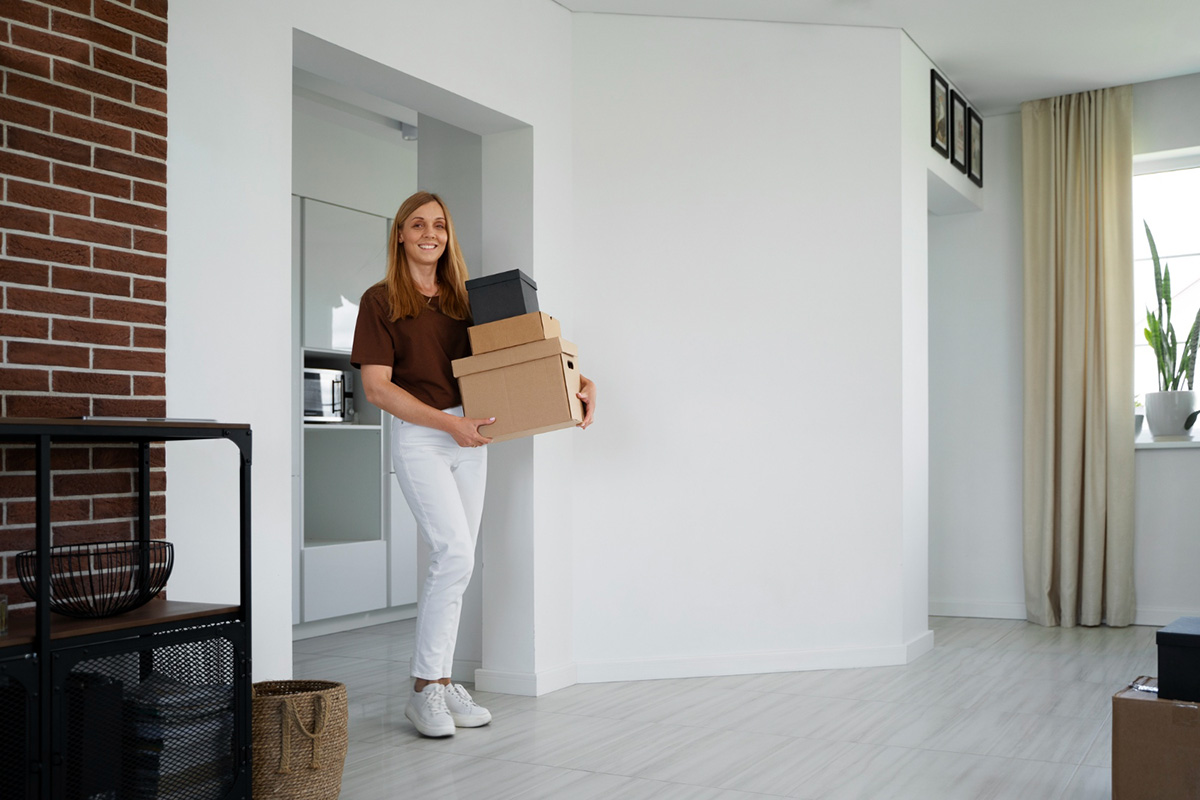 Are you on the hunt for a new apartment to call home? You may be wondering which floor to choose to balance convenience, safety, and affordability. While there are benefits to living on any floor in an apartment building, renting a first-floor apartment may just be the perfect choice for you. In this blog post, we'll explore the benefits of choosing a first-floor apartment and why it might be the best decision you ever make.

1. Convenience
Living on the first floor has its perks, and one major one is convenience! You won't have to deal with stairs or wait for elevators to come and go. This is a particularly attractive feature for those individuals who may have mobility issues or simply don't want to lug groceries or other heavy items up and down the stairs. This convenience factor can also make getting around the building a lot easier, especially if your apartment is located near the main entrance.
2. Safety
Another benefit of renting a first-floor apartment is safety. In the rare instance of a fire or other emergency, you can easily exit the building, as first-floor units are the easiest to access. Additionally, a first-floor apartment gives peace of mind in not having to worry about potential theft or burglary through a balcony door on higher floors.
3. Cost-effective
While the cost of renting varies depending on many factors, first-floor apartments tend to be more affordable due to property owners wanting to fill their units first. If you're cost-conscious but still want the perks of apartment living, choosing a first-floor unit might be the way to go.
4. More Spacious
First-floor apartments tend to be more expansive than higher-floor apartments in the same complex. They often have larger living areas and more outdoor space such as patios as well, which gives residents more room to entertain and relax. Owning outdoor space has become particularly attractive since the pandemic and would be an added bonus for a lower-level apartment renter.
5. Quiet Living
Living on the ground floor may evoke sounds such as street traffic or passersby. However, noise can't travel through the floor, and you won't have to worry about your neighbors making a racket above you! Due to the reduced noise level, first-floor apartments can be a great option for individuals who value quiet while they're working from home or sleeping at night.
Conclusion
Overall, there are many benefits of renting a first-floor apartment, including convenience, safety, cost-effectiveness, larger living areas, and a quieter living space. If these are important factors for you, then renting a first-floor apartment may just be your best decision moving forward. So, when you are looking for a new apartment in Fort Myers, FL, don't forget to add Oasis at Heritage to your apartment list. They have the best selection of apartments to choose from, and you might just find your perfect first-floor apartment with them.